Aug. 01, 2016 07:52PM EST
Gobble
These 5 Desserts From A Home Baker's Instagram Feed Will Leave You Craving For Something Sweet
http://bit.ly/2goOGQi
The world of literature is vast and interesting one. It is a huge pool of genres, a paradise for the ones who love to read. From the romantic escapades that follow a chance meeting, to a tale of self-discovery that someone has to say, every book has something to offer, and something to alter inside you. Thrillers and suspense form one such genre which can keep you on the edge of your seat a whole night, and you won't even complain.
These are the books which turn you into an amateur sleuth yourself, don't you think? Sigh! We forever cherish the dream of possessing even an ounce of the wisdom and talent that these detectives in the world of literature possess. Take a look as we list down some of them for you.
1. C Auguste Dupin, created by Edgar Allan Poe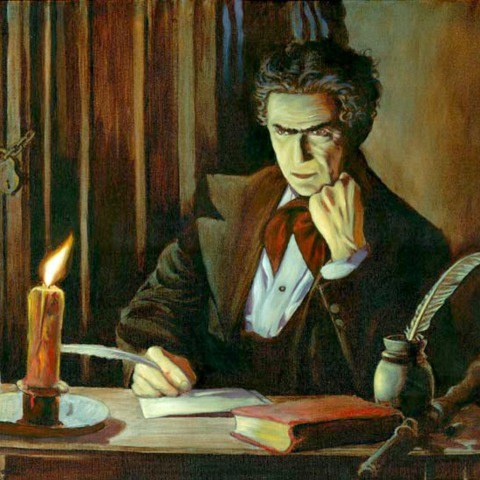 http://bit.ly/2yxz5Eu
The one who inspired Sherlock Holmes. How could we not include him?
2. Sherlock Holmes, created by Sir Arthur Conan Doyle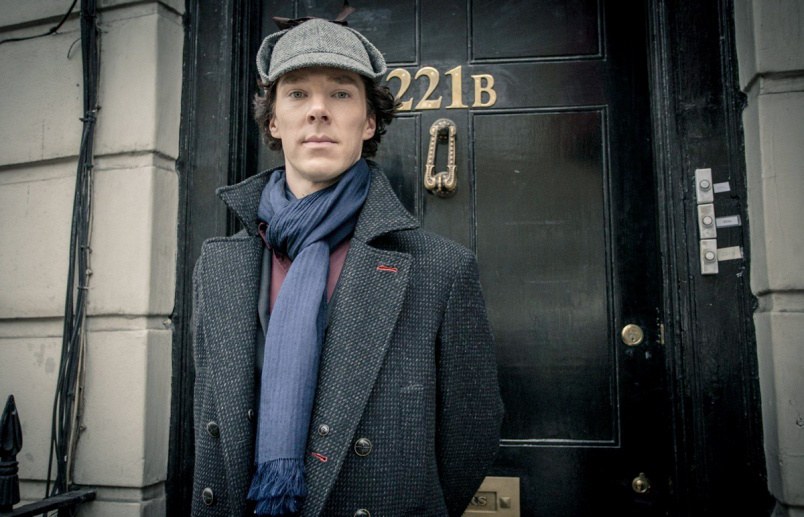 http://bit.ly/2ywX2vK
The one who will never go out of vogue. Sherlock Holmes, just the name is enough.
3. Hercule Poirot, created by Agatha Christie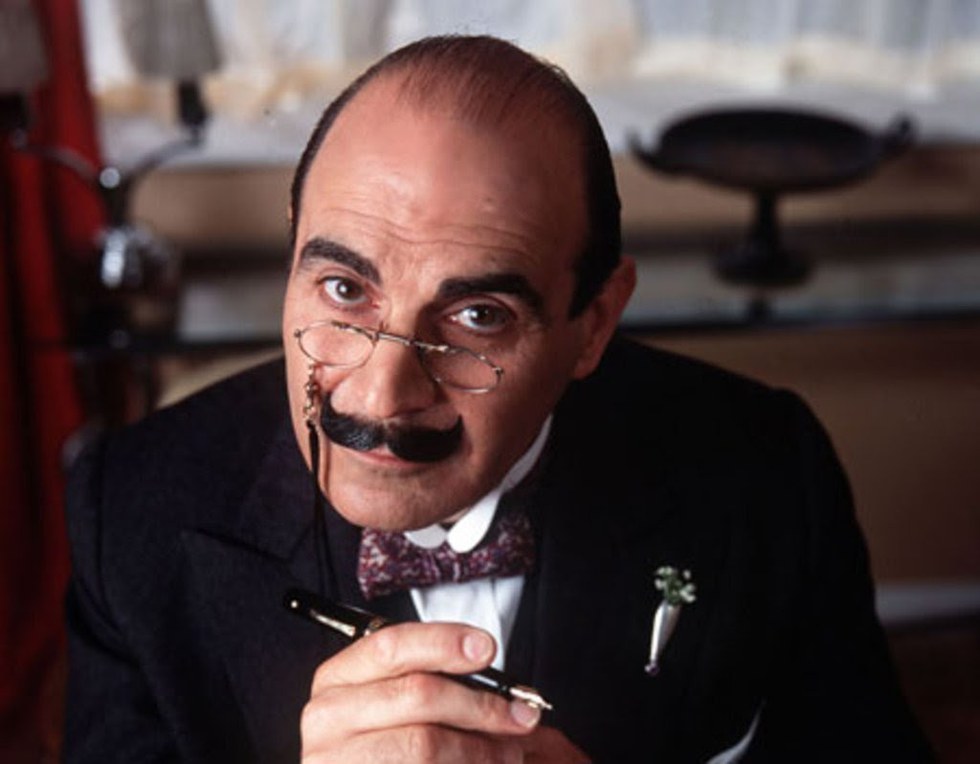 http://bit.ly/2yRQ45H
The Belgian with an egg-shaped head, and sharpest grey cells.
4. Miss Marple, created by Agatha Christie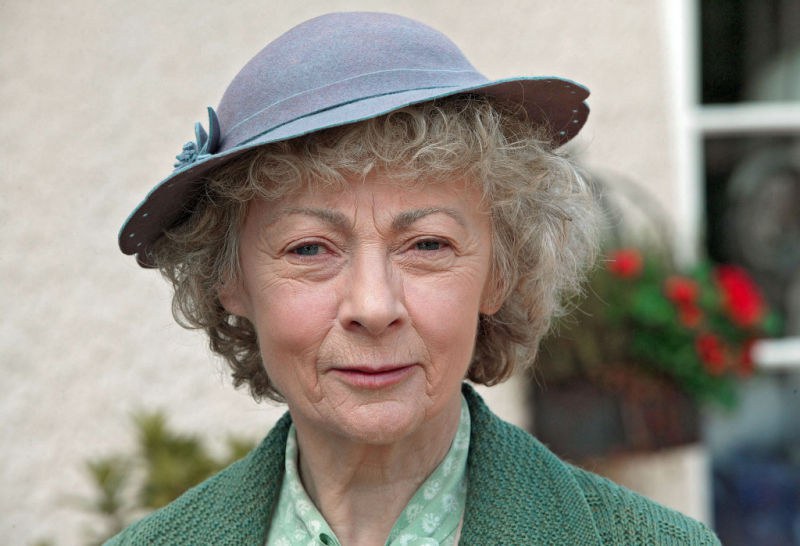 http://bit.ly/2zvDVAx
The lady with all her senses on alert.
5. Cormoran Strike, created by Robert Galbraith (J.K. Rowling)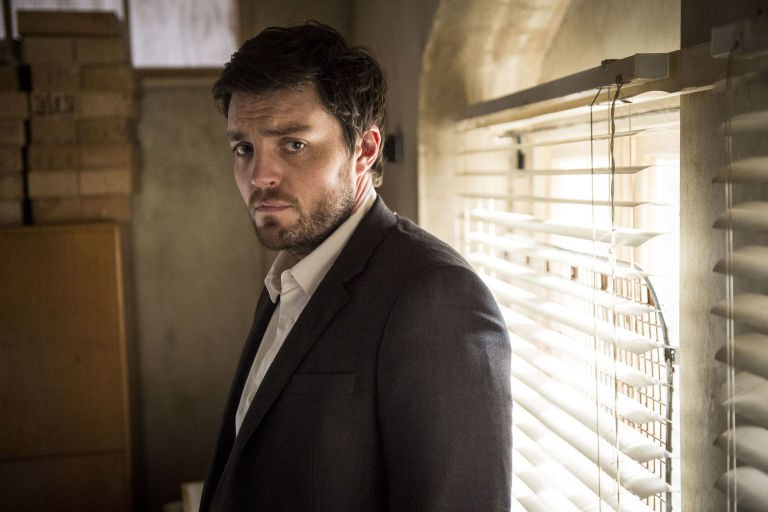 http://bit.ly/2gMP3Bi
The wounded war-hero who turned a detective, and a thumping good one.
6. Laurie Moran, created by Mary Higgins Clark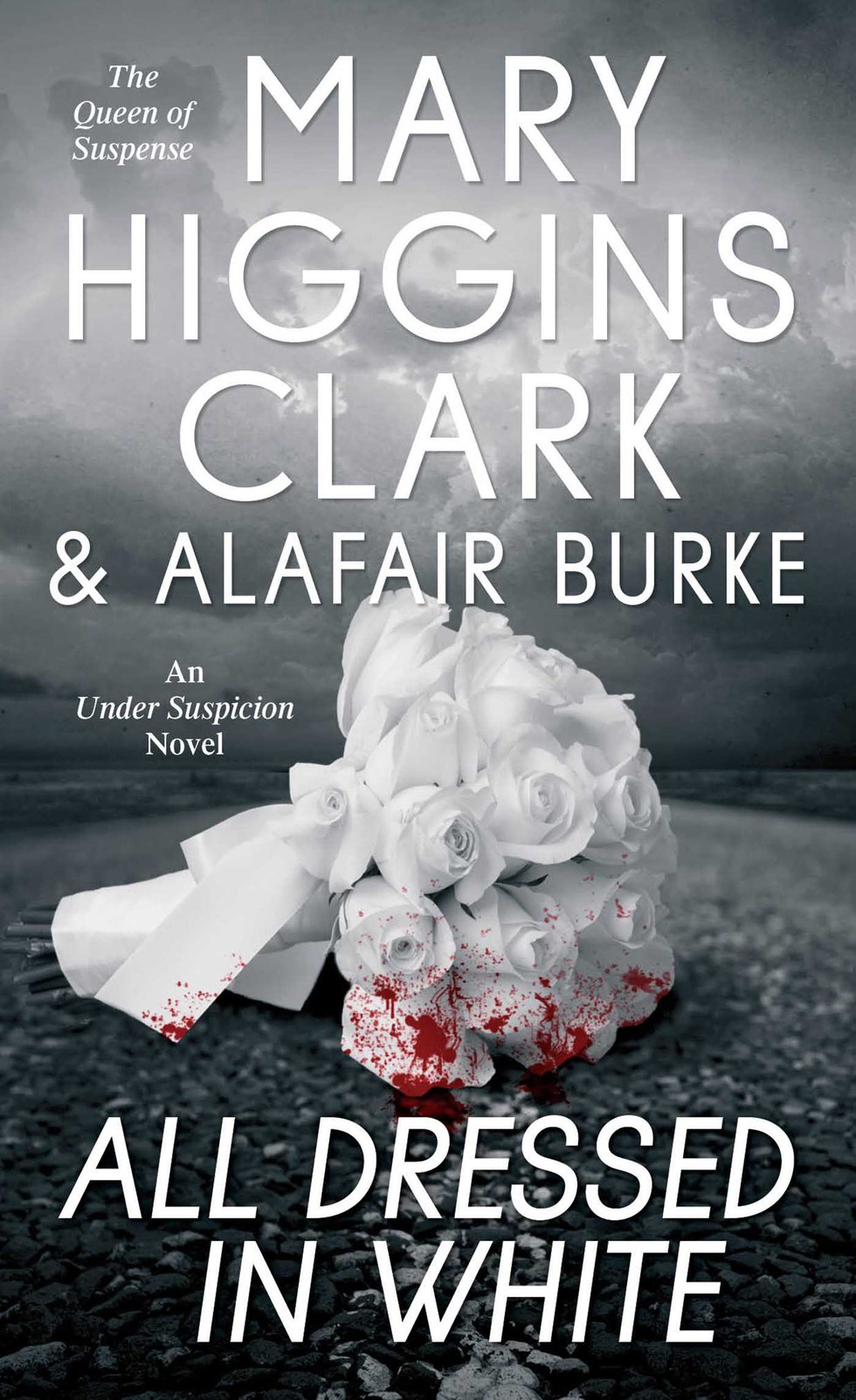 http://bit.ly/2ggLx1c
She suffered a loss, and came out a journalist with a show that solves cold cases to give closure to the loved ones.
7. Alvirah Meehan, created by Mary Higgins Clark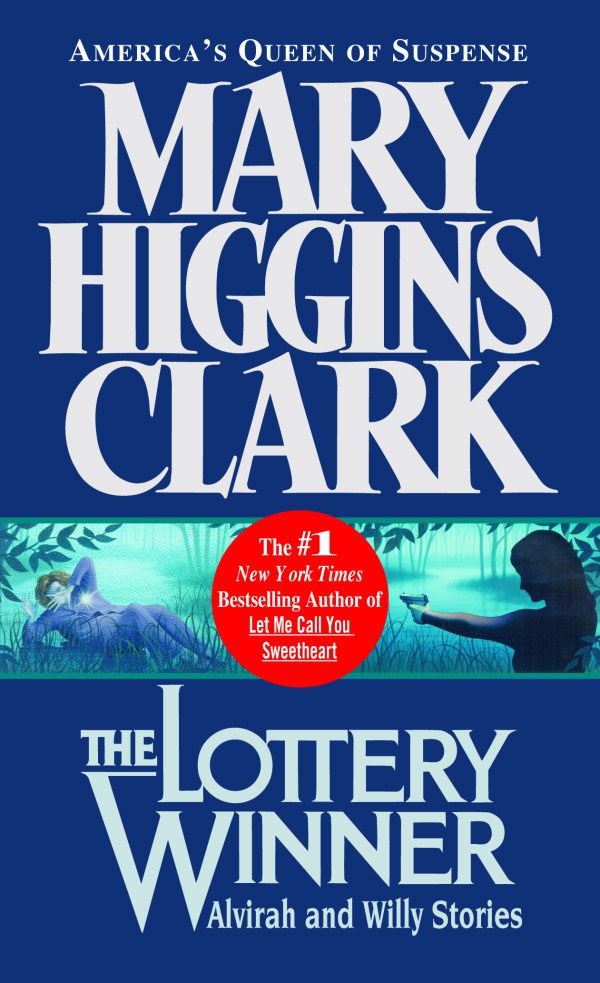 http://bit.ly/2gqdbg5
One lottery and one solved case later, she became the nanny detective.
8. Myron Bolitar, created by Harlan Coben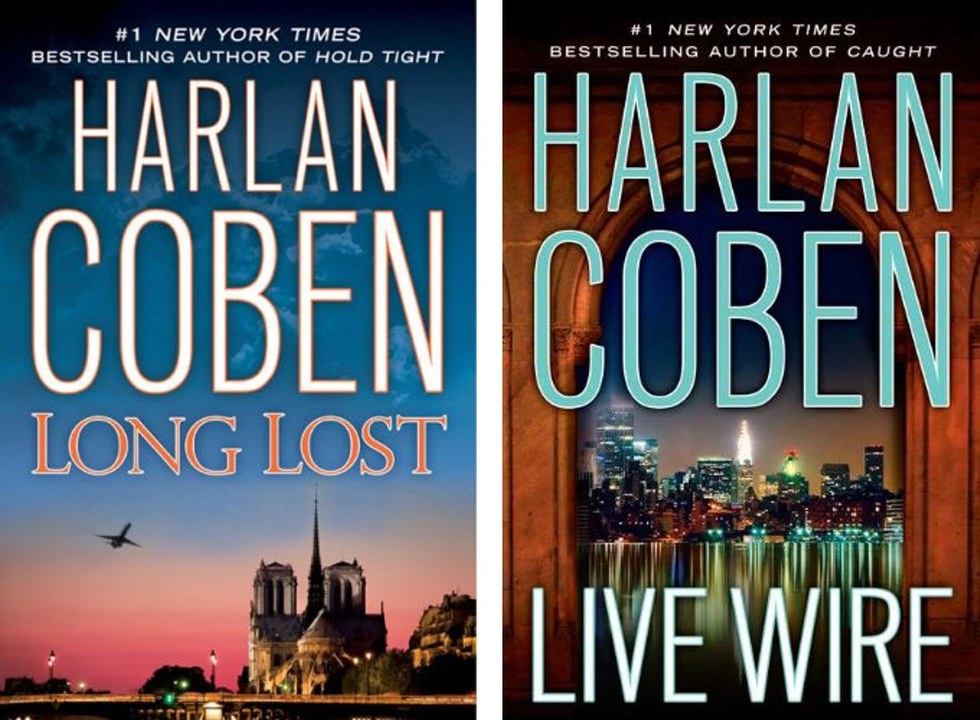 http://bit.ly/2yvgYPu
A former Basketball player, he is now the owner of an agency that represents eminent sports celebrities. Plus, he is an investigator.
9. Harry Hole, created by Jo Nesbo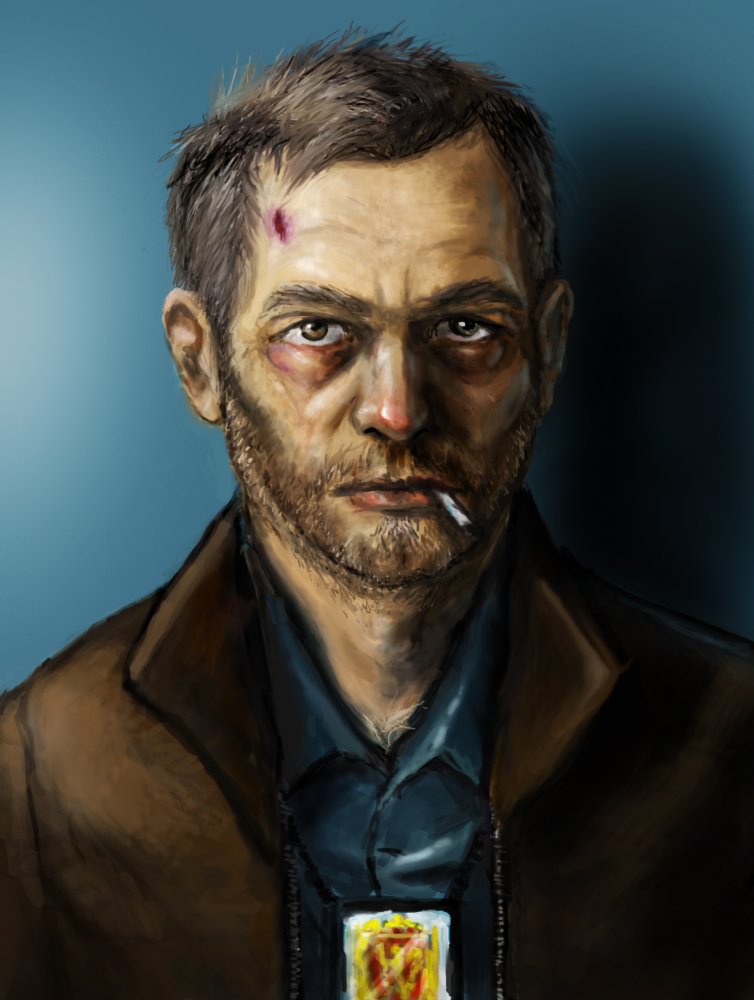 http://bit.ly/2kWFtQx
With methods slightly off-the-edge, he is one unorthodox detective.
10. Jack Reacher, created by Lee Child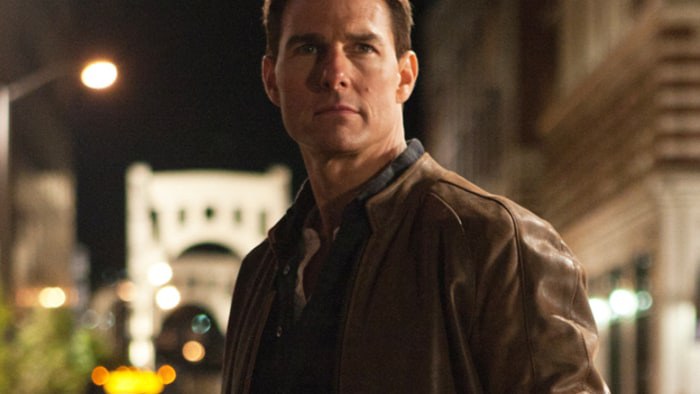 http://bit.ly/2xM5of1
A major in military police, after he leaves army, he investigates suspicious cases.
11. Bureau Investigation Officers in Karen Rose's books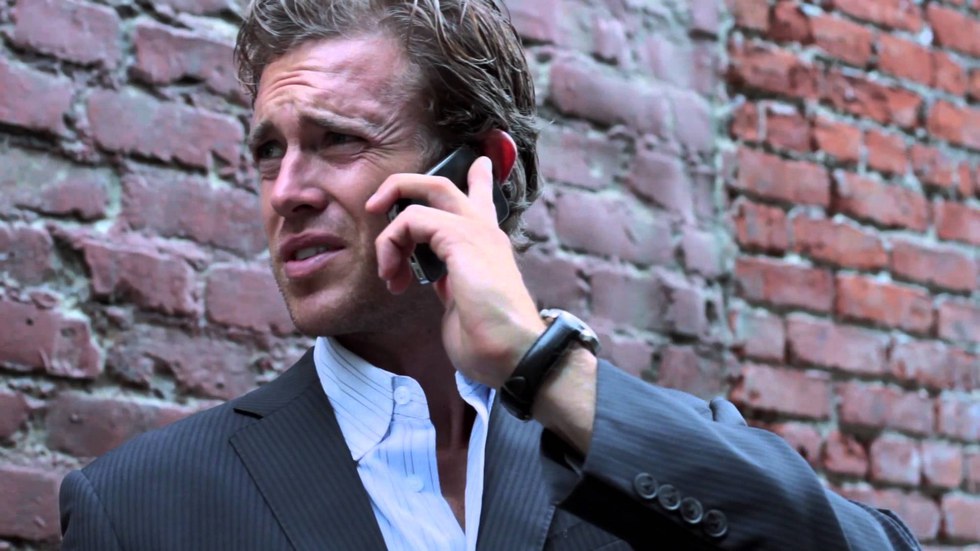 http://bit.ly/2zgtMqs
Spanning various areas and Bureau of Investigations, the various officers and their teams induce with the sleuthing spirit as well.
12. Feluda, created by Satyajit Ray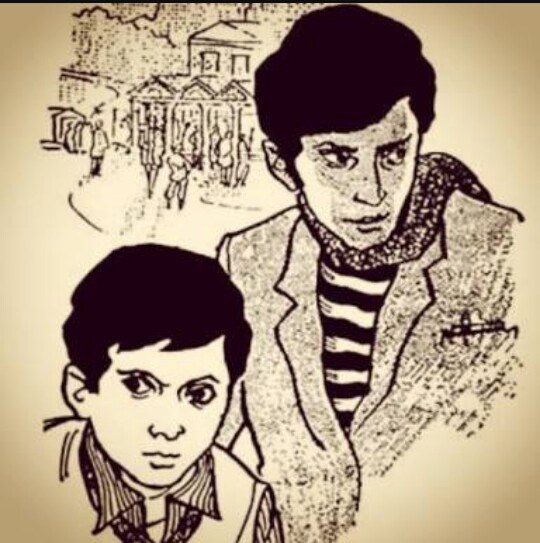 http://bit.ly/2yQI84w
Known as Pradosh Mitter, he is the genius whose mind can give a tough competition to Sherlock Holmes.
13. Byomkesh Bakshi, created by Shardindu Bandhopadhyay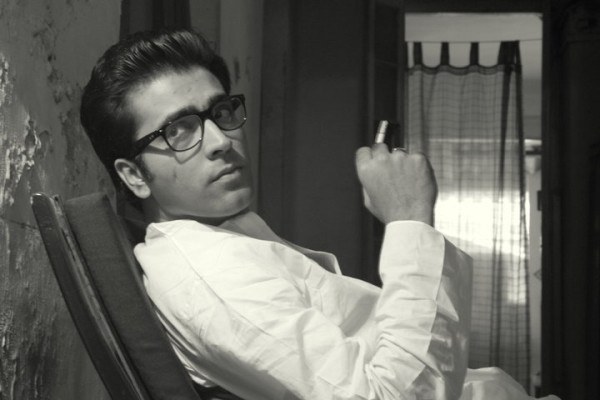 http://bit.ly/2yo4tpp
Thought Feluda was the only one? Bakshi Babu can solve the murkiest of crimes.
14. Nancy Drew, created by Caroline Keene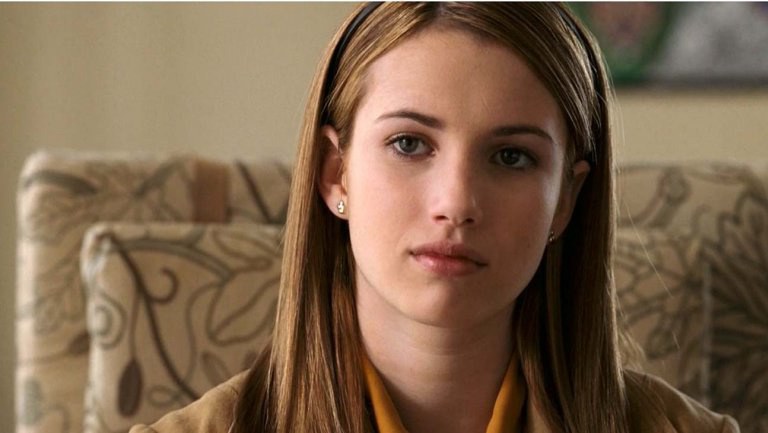 http://bit.ly/2ysVQaP
The girl who infused us with detecting skills, in all stages of our lives.
15. Hardy Boys, created by Franklin W Dixon and Stratemeyer Syndicate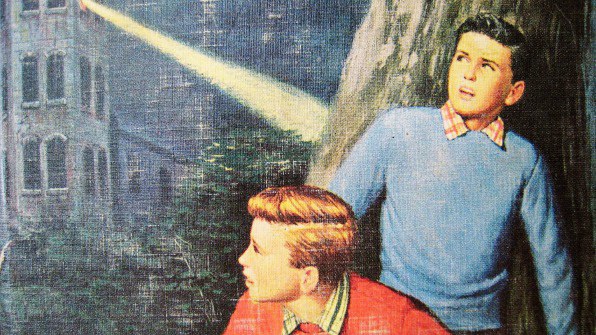 http://bit.ly/2ih2uwH
Two boys, who went on to butt in stuff, and solved crimes.
16. Famous Five, created by Enid Blyton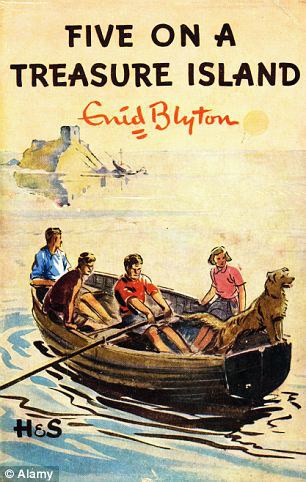 http://dailym.ai/2gNrM1O
The gang of five who made us wish our group was as cool and could come across such mysteries.
17. Five Found-outers, created by Enid Blyton
http://bit.ly/2gpXQfi
As cool as the Famous Five, or even more, at times.
18. Secret Seven, created by Enid Blyton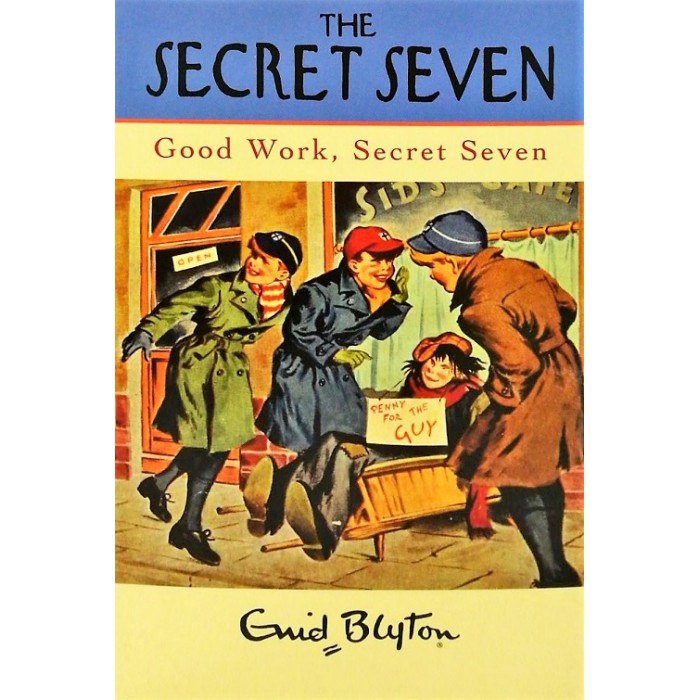 http://bit.ly/2gom8GA
The seven who made us stick to mystery after mystery, and made us love their secret meeting cave.
The world of literature is vast, and so is this genre. We can never have an exhaustive list. Hence, I call out to all you readers for giving your inputs and adding to the list. Type away, fellow bookworms.

Oct. 18, 2017 07:02PM EST
Optimism
Here's a serving of truth.
/i.pinimg.com/
The world doesn't crave your presence, it has too much, and the best crawls out and shines.
That's enough of the truth, no one's going to give you the center stage, if you want it, you fight for it, you make yourself be heard.
Think you're doing enough? Here are 9 ways in which you're allowing yourself to slip through the cracks, because even the best of us aren't aware.
1. Everytime you don't voice out your opinion simply because it is different from other people's, you lose yourself a little.
2. You look away when someone makes eye contact. Why? Why are we so afraid to let people see?
3. Choosing to say "not today" to every party you're invited to. How long do you think before they stop calling you?
4. Being under-confident while talking. As if you lacked something.
5. Trying to hide in a crowd. All that slouching, all the hiding behind your friend - Why?
6. Waiting for people to ask you. To offer you things. To give you opportunities. There is no savior, take what you want.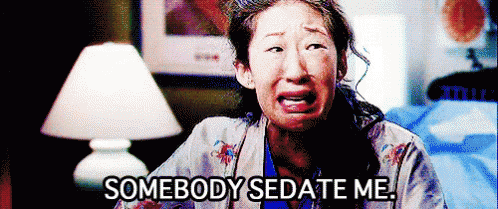 7. Always being on guard when talking to people, afraid to let them see the real side of you.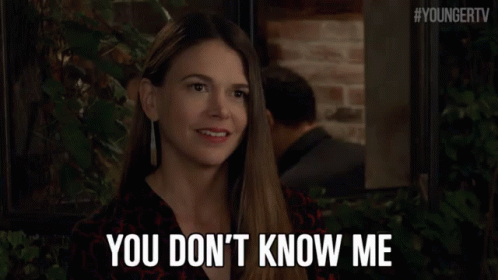 8. Letting your decision be influenced by others. Trying to imitate other people. What will happen to the unique you?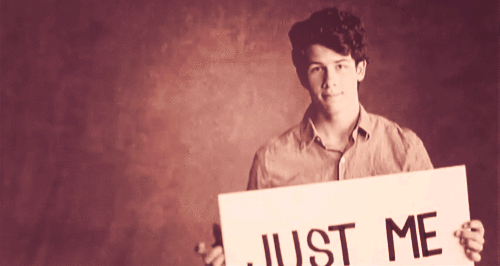 9. Lastly, lying to yourself. This is the most common, and most permanently damaging. Are you really where you tell yourself you are?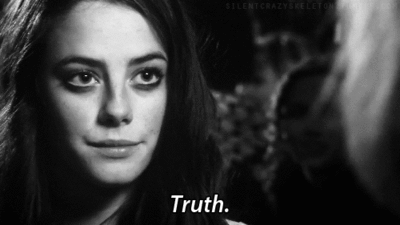 Oct. 18, 2017 06:25PM EST
Optimism
If I made it through life, who are you?
I remember when I had a thousand dreams
And most of all my dreams believed in me
I was eleven or twelve
Now I don't remember -
I went to school
And did big girl things
But how did it matter to you
That I wasn't yet one.
Your hands did caress
As if I allowed it
As if I liked it
As if I even understood it;
But I went on
Like we all go on

As men what do you do
When your life isn't merely a fight?
Do you actually enjoy picnics and dances
For no one there makes unwanted advances?
And do you know the difference between pain and fear
For I've had so much of them both
The lines are forgotten
Anyway -
I was saying, I cling to hands
And rub dirt on my feet
It keeps me hidden
But I live on

"so it goes"
So life goes
When things go bad
repeat those words
And if you then begin to speak
How horrid those nights!
So loud those screams
They'll tie you to the bed
And set the room on fire
They'll call it love and take photos of you
Then sell them to liars
They'll corner you alone
And break your personal space
Anyway -
It doesn't matter
Because I lived on

Now I am not saying I have achieved a lot
But getting what I get
I did still go on
Its easier for you, for you make decisions
Your life isn't always
a debate of complications
And I do not remember what freedom looks like
The clinging to my mother
Or my father's worried eyes
And yes I do not know how to be warm
But I fought what I fought,
And those are reasons enough
To believe that I'll live on.
The Honorable Supreme Court of India banned the sale of crackers from October 9 2017 to November 1 2017 in New Delhi. The decision came in the wake of the aftermath of Diwali 2016, when the particulate matter in the air shot up to 3 times the normal, which made Delhi the most polluted city in the world.
With over 1200 kilograms of crackers being seized post the ban and shops being sealed, social media opinion seems to be divided on the issue. While people who are for the ban welcomed the move and argued that it will help control the pollution in Delhi, the ones against the ban added a communal angle to it, calling it a move to 'civilize and alienate the Hindu population' and even called for a 'bloodless Eid'.
The memes shared on social media only proved how divided the nation was on the cracker ban. While the ones in favor of it threw pollution statistics around to highlight the degrading quality of air that Delhiites breathe every day, the ones against it, saw it as an attempt to malign Hindu festivals and called the Supreme Court's judgement a classic case of judicial overreach.

The debate around the cracker ban doesn't seem to end, but that doesn't change the fact that all of us have got the cracker ban all wrong. The cracker ban, unlike what the Honorable Supreme Court argues, won't help control the pollution in Delhi/ NCR. Wait, hold up! Before you call me a Bhakt or a Sanghi, just know that the argument is entirely based on facts.
Post Diwali 2016, the city of Delhi and the National Capital Region was covered in thick smog. The quality of air and the visibility dropped to dangerous lows in no time, and Delhi left Beijing behind to become the most polluted city in the world. People were advised to wear masks as most suffered from respiratory problems. Since the smog came in after Diwali, people were quick to blame the crackers for the increase in pollution.
However, a comprehensive report published in the Financial Express analyzed the increasing pollution levels and discovered that it was not the crackers but the burning of crops in the states of Haryana and Punjab that led to an increase in the particulate matter. The pollution levels were already at peak before Diwali - and the crackers made the situation worse. That, accompanied by an increase in the humidity and low wind speeds (which can be attributed to the weather in the month of October), caused the pollutants to stay near the ground and led to the formation of a thick smog. NASA's weather forecast images are proof: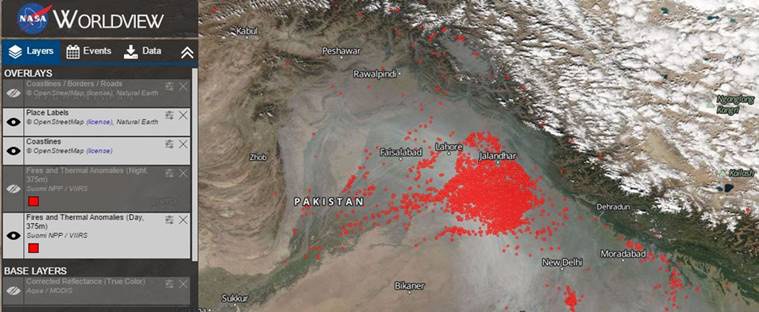 Farmers in neighboring Punjab and Haryana have been setting fire to paddy stubble in their fields NASA image courtesy Jeff Schmaltz LANCE/EOSDIS MODIS Rapid Response Team, GSFC
The red dots in the image suggest 'fires and thermal anomalies', which can be attributed to the burning of crops by farmers which leads to blackening of skies. Here is an excerpt from the report:

"A NASA forecast shows high levels of 'fires and thermal anomalies' in the Punjab region of India and Pakistan. As per an NYT report, farmers are burning around 32 million tons of leftover straw. The National Green Tribunal had last year told the government to stop farmers from burning their crops. Towards the end of October, farmers begin burning the process of burning paddy stubble which leads to plumes of smoke blackening the skies".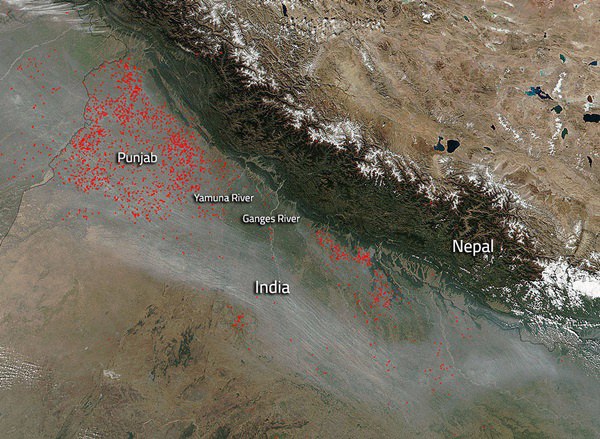 Schmaltz LANCE/EOSDIS MODIS Rapid Response Team, GSFC.
In fact, Delhi is not the only city that was affected by smog. The air quality nosedived in Lahore, Pakistan (due to the proximity of the state to Haryana and Punjab). A report in Dawn newspaper stated: "Lahore on Wednesday remained covered in thick and gray smog, heavily loaded with pollutants which affected the air quality."

The fact that even the city of Lahore, where it is unlikely that there were extensive Diwali celebrations, was also covered in a thick, gray smog only proves that it is not the crackers but the burning of crops that lead to severe pollution in Delhi and other neighboring states. Crackers might have played a role in pollution, but if statistics are to be believed, they were not the primary cause of pollution.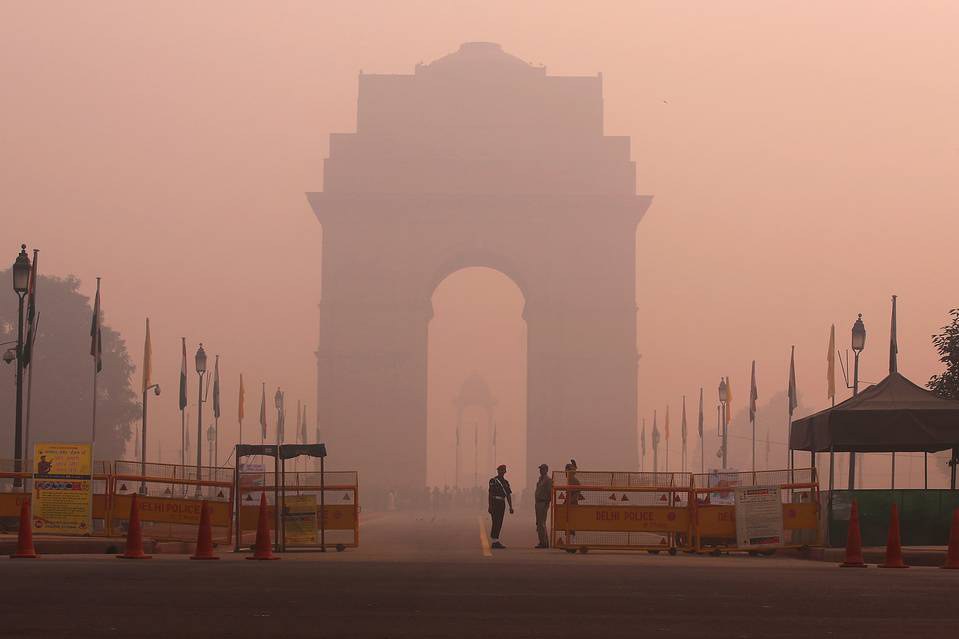 India Gate post Diwali 2016Wall Street Journal
A year later in 2017, on 16th October (3 days before Diwali), the air quality worsened despite the cracker ban. The air quality level was "very poor" in many areas, including IGI Airport, Delhi University (North Campus) and Mathura Road. AQI of 290 was recorded - merely 10 points away from overall "very poor" air quality. The PM2.5 was set to increase to at least 122 units on Tuesday and 137 units on Wednesday, a day before Diwali, according to the System of Air Quality and Weather Forecasting and Research (SAFAR). If that is the state of air in Delhi despite the cracker ban, one wonders if the ban has served its purpose.
Source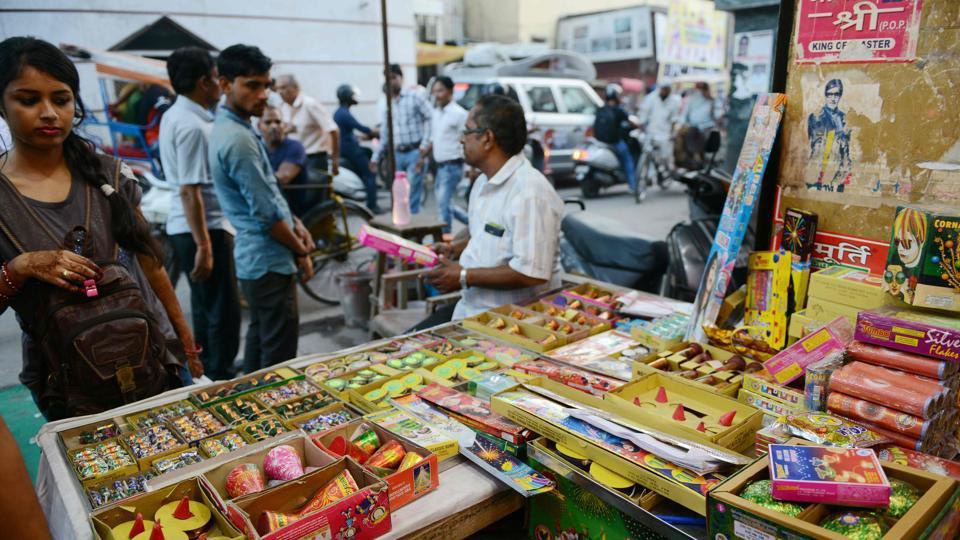 AFP
Statistics are proof that the cracker ban might help reduce the pollution in Delhi, but as long as adequate measures are not taken to stop the crop burning in Punjab and Haryana, making Delhi pollution-free will remain a dream.
Oct. 18, 2017 04:33PM EST
Humour
http://cdn.thestorypedia.com
So here's the thing. I'm Indian. I've been born and brought up in India, did everything from my college to my schooling here, voted in every election I could. I'm basically about as Indian as you can get. Apart from one tiiiiinyyyyyyy thing. I don't know much Hindi. Don't get me wrong, I can understand the language. A little. And it's not like I haven't grown up listening to people speak it. It's just that it wasn't really ever spoken in my house, and also, I'm pretty sure I inherited my Hindi-speaking skills (or lack of it) from my mother. And after 22 years of struggling with this unique, debilitating condition, I have decided to contribute to society by writing this listicle. You're welcome, internet.
1. Getting major FOMO about 99% of the conversations around you.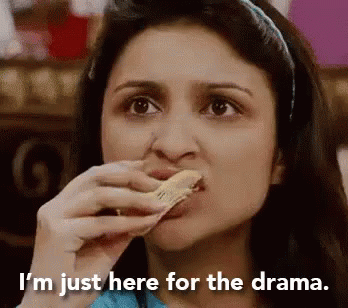 What people say:
"Haan, toh aaj na, Simran ne Raj ko palat ke dekha"
What I hear:
FITJGFOIIRGUNCQFUGUA
2. You can wear tri-colour clothes and people will STILL call you a firang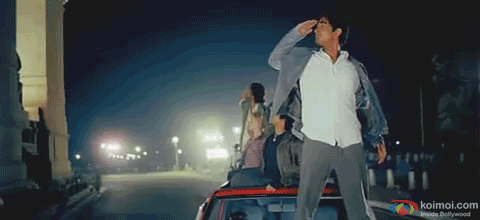 Try wearing tri-colour clothes, changing your legal name to 'jana gana mana' and adopting a Peacock. Maybe that'll work.
3. Your 'best-friends' may or may not have videos of you struggling to speak

Honestly, are they even your best friends if they DON'T have these videos?
4. Ordering food at a crowded counter is absolute HELL because there'll always be 5860403.67 people yelling out their orders all confidently and in perfect Hindi.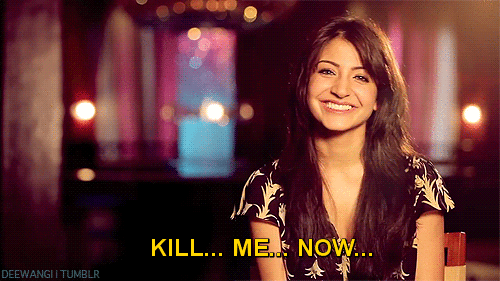 I once stood at the college mess counter for the entire break because the guy behind the counter couldn't understand 'anda bhurji' the way I said it. Also, he couldn't hear me. Or see me. That break was almost as stressful as class.
5. And also, ordering food on the phone.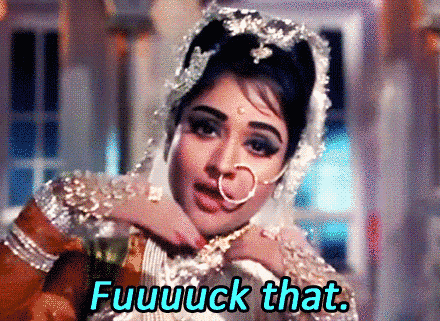 It's almost like eating just isn't worth the trauma. Almost.
6. And directing the delivery to wherever the fuck you are.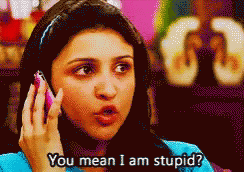 I'm pretty sure that by the end of my 'directions' the delivery guy thinks I stay on Mars.
7. You sometimes practice simple sentences in your head a million times before you say it.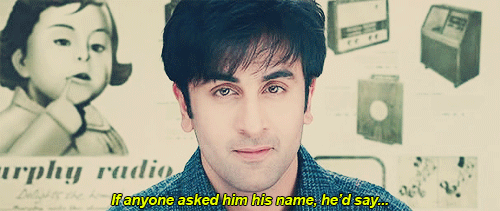 "Mera naam Farishte hain."
*Repeats sentace exactly 3 million times before saying it out loud*
what comes out:
"Meri naam hain joker"
8. Bargaining takes about a million times longer because the starting price for a keychain of the Taj Mahal is 400 bucks.

FINE A STREET VENDOR MAY OR MAY NOT HAVE TRIED CHARGING ME 400 BUCKS FOR A TAJ MAHAL KEY CHAIN!!!!
9. It also takes a million times longer because well...communication barriers. And also the vendors may/may not pretend to not understand a word you're saying.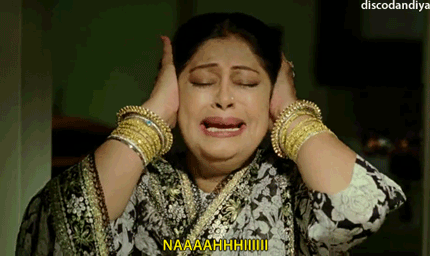 THIS IS WHY I HAVE TRUST ISSUES!!!!
10. Going for a Bollywood movie=asking your friends to translate every big word.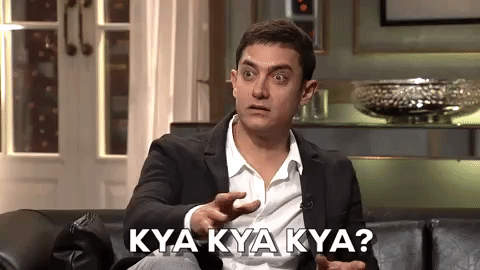 Or like. Every sentence. THIS IS WHY NO ONE INVITES ME FOR BOLLYWOOD MOVIES.
I HAVE NO IDEA WHY NO ONE INVITES ME FOR MOVIES IN GENERAL THOUGH.
#existentialcrisis
11. There's the whole, "BUT YOU STAY IN INDIA HOW CAN YOU NOT KNOW HINDI?" conversation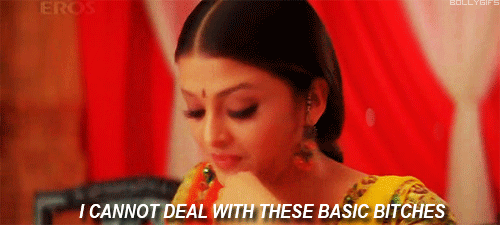 I DON'T KNOW OKAY SOME MYSTERIES AREN'T MEANT TO BE SOLVED.
12. And also the "DID YOU FAIL HINDI IN SCHOOL?"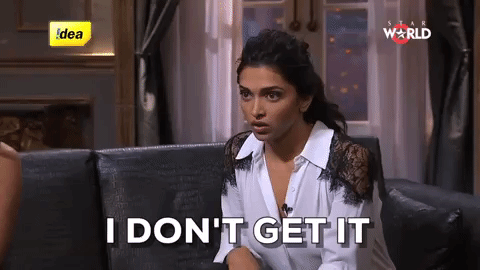 No, I didn't. Long live the Indian education system.
13. But ultimately, you also kinda know that DESPITE all those language barriers, you wouldn't move for the world.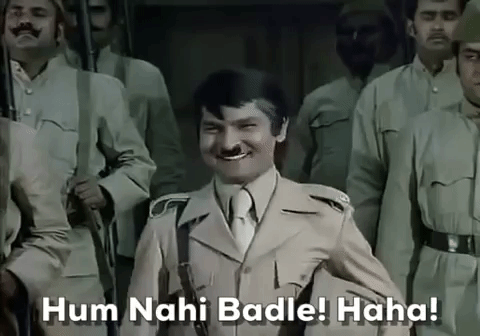 Home is home. Right?
Change Hindi to your regional language/predominant language around you. The struggles remain the same.


Want a Freshly Brewed Batch Of Content To Start Every Day? Sign up for our newsletter!
Over the past 3 days, social media has been flooded with #MeToo. Stories of victims finally speaking up about their trauma, sharing their pain, standing up in solidarity against abusers.
The main intention of the campaign, was of course, to bring about awareness. Though it started out in the West, when a powerful Hollywood producer was revealed as a repeated molester, the movement spread across the globe really, really quickly. After all, with the owner of the popular High Spirits Cafe (Khodu Irani) repeatedly molesting young women (and men), I suppose it's not surprising that we Indians will have more than our fair share of #MeToo stories. Stories of all the times someone saw us only as objects to exert dominion over, while we silently blamed ourselves for every act of violation.
Now, don't get me wrong. #MeToo was - is a powerful camapaign. As a victim, it made me feel empowered, as I finally accepted that none of my trauma was my fault. But then what's the point of victims speaking out, if the privileged, the people who actually have the power to change a culture so problematic do not take responsibility? #MeToo is the catalyst for the solution, but it is not the solution. That's when I came across comedian Dhruv Deshpande's post.
The post reads:
"I've been reading all the #metoo stories. Twitter is full of women coming out with instances of harassment they've faced, and men coming out with instances where they were in the wrong, or should've done better. This is the latter.
It happened in school. A new student had joined our school in the 8th grade, and everyone found her pretty. While some pubescent knights from our batch did the normal thing of, you know, going outside her class and peeping in to catch a glance, oher gallant lads did the more noble thing of giving her 'a 10'. I did neither. My parents had given me enough sensitivity training and I have been progressive/'woke' as far as I can remember..
But then came a guy - and I don't take his name only to protect the identity of the lady - let's call him Gu. (It's a part of his name and gives my juvenile ass some joy.) Gu was this aggressive dude who routinely followed her, wrote her creepy love/threat letters, waited below her house, cornered her in corridors, and threatened to do more. For almost three years. Yes - that is three years of him harassing her while most of us laughed it off as that silly Aashiq. Even my lovely school where boys-and-girls-go-to-separate-picnics and teachers-call-guys-parents-if-he-interacts-with-girl did the regressive thing of not suspending him. Basically, she continuously lived in fear. Thankfully (to my knowledge) she never gave him a chance to get close while she was alone.
The reason I want to share this unpleasant story is that while I did feel a little guilt for not stepping in, apart from a few feeble attempts to reason with Gu, today, after reading all the stories, I feel something stronger - I feel ashamed, because I realize I was complicit. However powerless I felt, I had more power than the victim in this situation. You always do.
If you witness any kind of sexual harassment and shut up about it - YOU are wrong.
Half of the men reading this will dismiss it as "yaar Dhruv pussy beta liberal feminist loser". For the other half - speak up, you have more power than you know. I get your struggle, toxic masculinity often hurts men. I've been there. When you're with a group of dudes, someone makes a sexist comment at a woman but you shut up coz you don't want to be the killjoy, so they get away with it. Getting away with it is perhaps an understatement, you can even become the President of the USA after doing it. This needs to stop. Do your bit to make it stop. Unlearn all your "bro code" and "brotherhood" and "boys will be boys" values ASAP.
I have ignored or laughed things off before, but no more. I'd rather be a killjoy and get excluded from sexist social circles than silently witness someone being harassed. I urge all of you to take a moment, actively look around to see if there's a victim of sexual harassment around you, and call it out. Let's do better. Boys won't be boys, it's high time boys learn to be decent, respectful human beings.
Oh and hey, Gu, I know you're reading this from one of the many fake profiles you created to harass/spy on her. As a shy little kid I was afraid of your reckless, creepy, violent self, but I can probably squat twice your weight now so come at me you vile piece of shit. (Apologies, but in my book this is toxic masculinity done right.)"
#MeToo was a movement created by the victims to finally make the world aware of how many of us suffer in silence. But for all its empowerment, the movement will have very little effect unless those who've had the good fortune of never having been a direct victim step up and recognize that the culture behind innocent people turning into victims will never change unless they take responsibility as well. That all the things we've been taught to 'fit in' need to be re-examined, and that ultimately, we need to stand up. Even if it makes you a "pussy" in a world of toxic masculinity.
Oct. 17, 2017 03:08PM EST
Awesome
Tamil Nadu government's initiative.
A heartening initiative led by the Tamil Nadu Government has raised awareness around 'DAISY'. In 22 schools across Tamil Nadu, audio books in DAISY (Digitally Accessible Integrated Systems) format have been recently made available to visually-impaired students. Features of the DAISY audiobook allow the user to pause, bookmark and search for terms and keywords.

Higher secondary examinations can be particularly grueling. To cope with rigorous exam preparations, these audiobooks have been distributed to nearly 150 students of classes X, XI and XII in schools. The text-to-speech format in the device allows students with vision impairment to navigate the device without difficulty.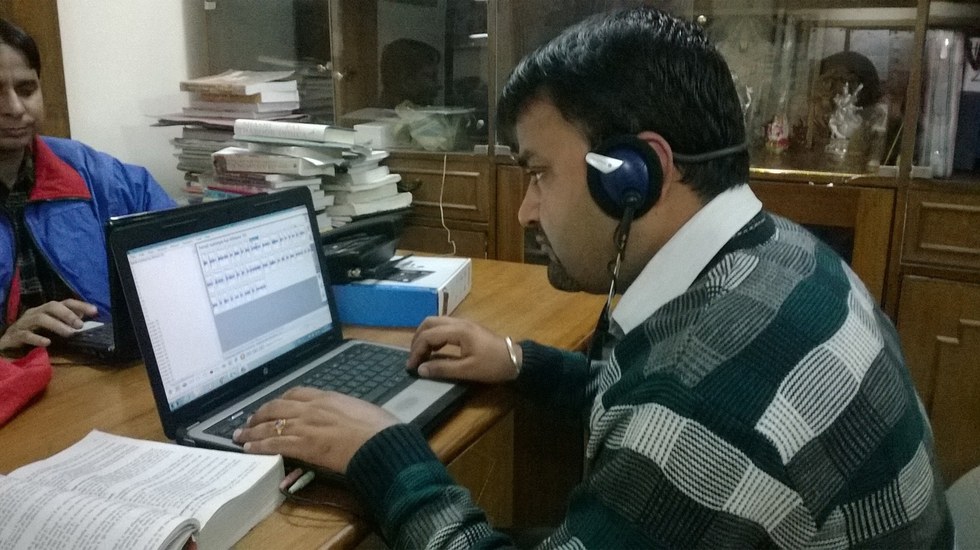 Converting books into DAISY format.Source
The Rashtriya Madhyak Shiksha Abhiyan (RMSA) has collaborated with Samsung, Bookshare and Cognizant to make this project a reality. Supported by DAISY consortium, an international organization that develops systems and solutions for the differently-abled, Cognizant foundation has converted 48 books (in Tamil and English medium) into DAISY format. Bookshare is an online library for individuals with vision disabilities, and this app is installed in Samsung mobile phones. The 'Go Read' tab is pre-loaded in the device as a permanent icon. The intent is to ensure that students can easily access learning material. This initiative is aimed to benefit students in both special and mainstream schools, and around 100 devices alone were distributed to students in the last year.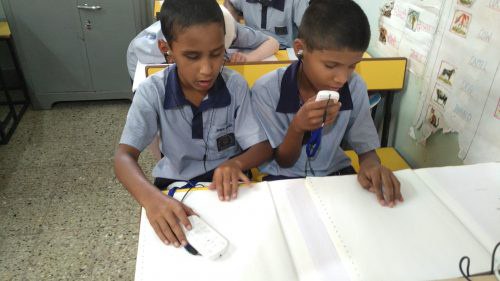 Students use DAISY reader in class. source
The implementation of the project will be carried out in phases. The initial stages would involve promoting the audio books and elucidating on the benefits of using them. After these devices have been distributed, a follow-up would be organized to take stock of feedback received from students and teachers.

Not far behind Tamil Nadu, the Punjab government is taking keen interest in the newly developed 'talking books.' Recently, an NGO for visually-impaired children called Saksham Punjab organized a fund-raiser musical event backed by the stardom of popular sufi singer Hans Raj Hans. The funds would be directed to production of accessible talking books for the under-graduate students of Guru Nanak Dev University in Amritsar. This NGO has notably produced 500 titles in Punjabi, Hindi and English medium for higher secondary students across various states in punjab.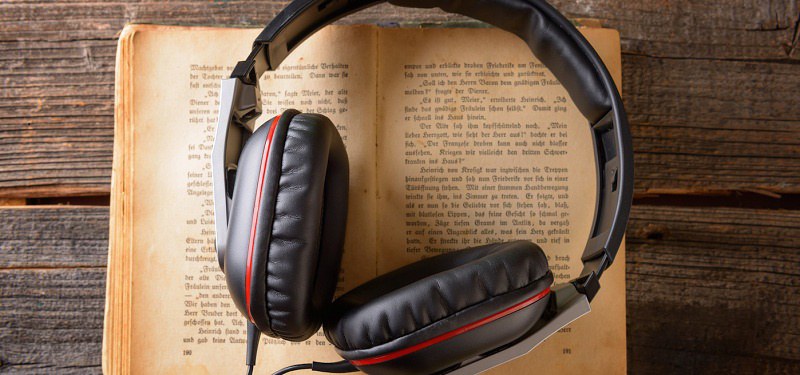 Source
There have been note-worthy efforts in the past, where individuals have contributed to enhance the lives of the differently-abled. I recently read an excerpt about Sandeep Trivedi—an English teacher who initiated a project of converting books in audio books around 2010, for students appearing for competitive exams. Based out of Ajmer, Trivedi who is visually-impaired, spends upto 3 hours converting books into audio format with the help of a reader. These audio CDs are later posted to the students in need, and no fee is expected of them. Trivedi emphasized that the Government's participation in such initiatives is imperative. There can be little doubt that he would be elated to read about the recent efforts by the Tamil Nadu and Punjab government, to make the inclusion of the differently-abled a priority.

Technology-based devices like audio books, talking phones and digital notebooks are essential to ensure the participation of the differently-abled in regular mainstream activities. We may be far from our goal, but it is still encouraging to read that India is taking concrete steps towards building a sensitive and all-inclusive society. Things are looking up!

Oct. 17, 2017 02:59PM EST
Optimism
To the parents who pushed us to be the best version of ourselves.
Not everyone's that blessed - most of us are fighting wars not just outside the four walls of the house but inside too. The evergreen struggle to be true to oneself is a constant reminder of what we ought to be. But in all of this, there is always a desire to do something to "make our parents proud".
They, who stood by us through thick and thin. The need to give back, to see those smiling faces, to surprise them with our own desire to excel, to make them truly see how their magic will live on forever through us. This beautiful video by ZEE TV follows a retired government employee as he takes the first flight of his life, following his daughter as she takes her first flight as a pilot.
Do not miss this one! Watch it for the beautiful script, the very relatable nervousness in her father's eyes, for the pride they are filled with at the end, and then? Watch it for you. To remind yourself of all the things in the world that you are, and are yet to become; and why how good that is, is always in your hands.
Oct. 17, 2017 01:32PM EST
Lifestyle
Communication can shorten the distance.
https://goo.gl/images/Cvpkjc
Hey You,
I know for a fact that you must be wondering as to why I'm addressing you in this letter when I can communicate with you through calls and texts and when there's no dearth of instant messaging and video calling apps. Well! It's just that there's so much to share and honestly, I don't think I'd be able to put it across in a mere text or explain all of this over a call. Today, I'm going to pour my heart out and share certain things that have been running in my mind for long now. I've been thinking and over-thinking about it all and I don't know how you'd take this but I'm hoping that you understand me.
Keep reading...
Show less
Oct. 16, 2017 05:35PM EST
Entertainment
Wish we could watch all 200 films!
https://www.mumbaifilmfestival.com
It has BEGUN.
The world of cinema is hooting soundlessly as we head for the Jio MAMI 19th Mumbai Film Festival With Star 2017. The madness is contagious. Given that there are over 200 films scheduled to fit in a span of just a week, it's a little daunting to prepare a wishlist as FOMO banks itself right at the periphery of your brain.
That's where we come in. We saunter in with a magic wand and take the load off your neurons by pitching in 13 movies (7 already watched BEAUT ones and another 6 you should NOT be missing out on) that are totally worth ditching your day job for.
Here's what we've watched and loved...
1. On Body and Soul - Ildiko Enyedi
Synopsis: What if you had the very same dreams each night as somebody else? This is a story of a man and a woman who meet at work at only to discover this uncanny fact about each other and decide to make a few of their dreams come to life.
2. Claire's Camera - Hong Sangsoo
Synopsis: Cannes. Two women. Isabelle Huppert and Kim Minhee. And a story of opening up as they try not to feel overwhelmed with all the glitz and glam of the festival. Through it all a Polaroid camera capturing their subtle changes of emotion.
3. Village Rockstars - Rima Das
Synopsis: When a child fuelled with rock 'n' roll dreams from a small Indian town sets out to reach her goal of becoming a guitarist, there begins a journey of rebellion, empowerment and a dire need to send across a message to the universe.
4. The Summer of Miracles - Prasanth Vijay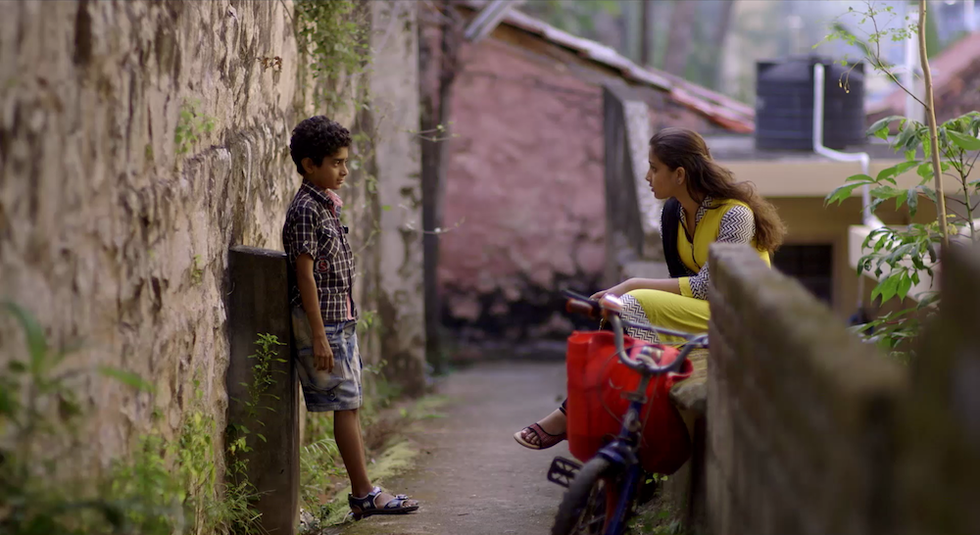 https://www.mumbaifilmfestival.com
Synopsis: A nine-year-old boy is obsessed about becoming invisible. Nurturing his world of imagination incessantly, he meets his teenage cousin who has a secret of her own. Through the summer both their fantasy worlds infuse and collide, only to leave them gasping for a way out.
5. Beauty And The Dogs - Kaouther Ben Hania
Synopsis: A Tunisian student named Mariam heads out to paint the night red, only to experience a traumatic event. Despite her scarred mental state, she decides to go to the police. But things don't unfold the way she plans and the injustice of it all is just the beginning of it.
6. Nimmo - Rahul Shanklya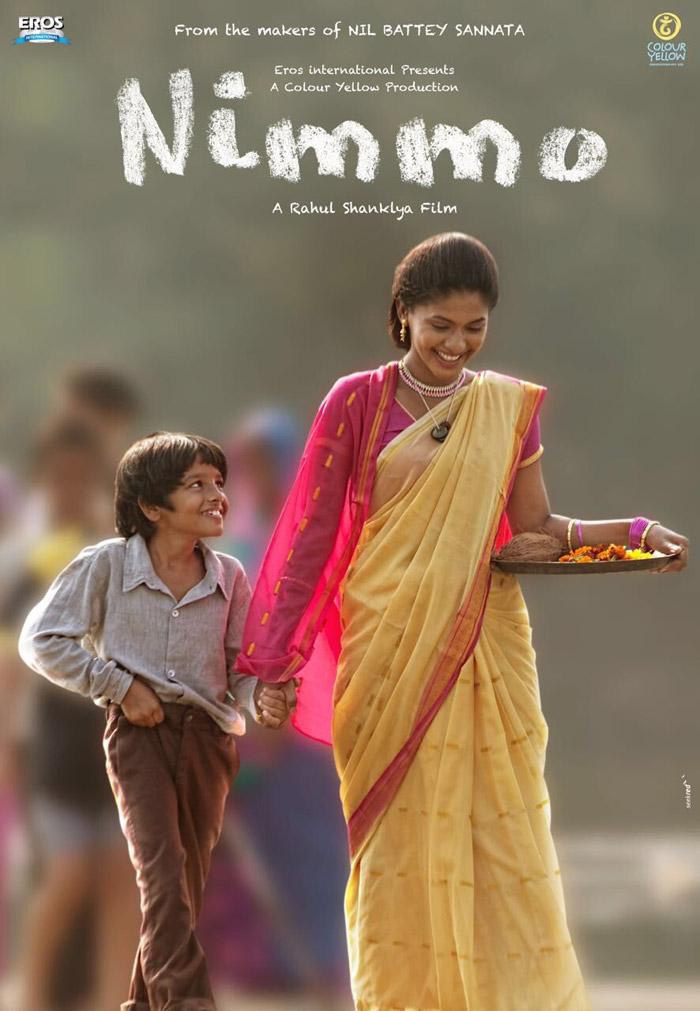 http://cdn.bollywoodmdb.com/
Synopsis: We've all had feelings for someone older than us when we were children. But most of us have been wise enough to be quiet about it. Set in rural India, this film is about an 8-year-old who is desperate to grow up and be a man so that his love for an older girl is considered valid.
And here's what we're absolutely dying to watch!
7. Invisible - Pablo Giorgelli
Synopsis: This is the story of Ely, a seventeen-year-old girl who is a high-school student and works at a pet shop. When Ely finds out that she is pregnant, she becomes numb with shock. Not showing any exterior signs of distress, she goes on with her everyday routine, even as her inner world explodes with fear and anxiety.
8. A Very Old Man with Enormous Wings - Prateek Vats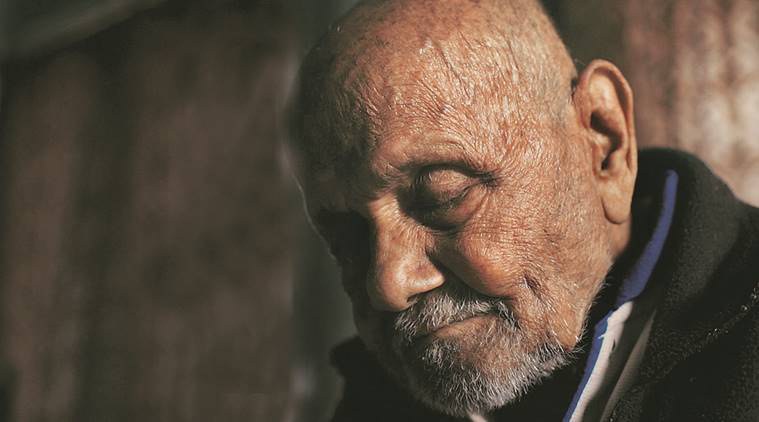 http://images.indianexpress.com
Synopsis: While Dangal might have thrown light on yet another aspect of our country's sports scene, Prateek Vat narrates the story of Manohar Aich, the first Indian to win the Mr Olympia title. He traces the history of a national bodybuilder through his fading years and brings to life an incredible story.
9. Lies We Tell - Mitu Misra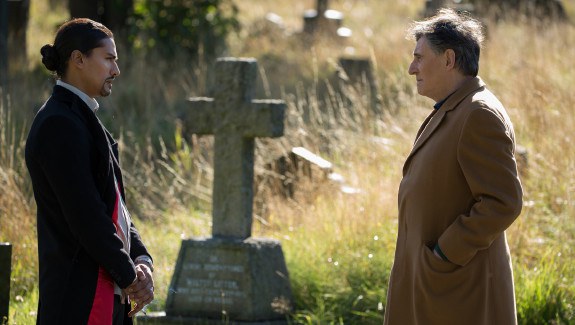 http://film.britishcouncil.org
Synopsis: Dealing with his dead employer's mistress, a trusted driver has a close call with death as he encounters her gangster ex-husband.
10. The Wound - John Trengove
Synopsis: Along with the other men of his community, Xolani journeys to the mountains to initiate a group of teenagers into manhood. However, his world starts to fall apart when his biggest secret is revealed by a defiant boy from the city.
11. Pale Blue Dot - Girish Mohite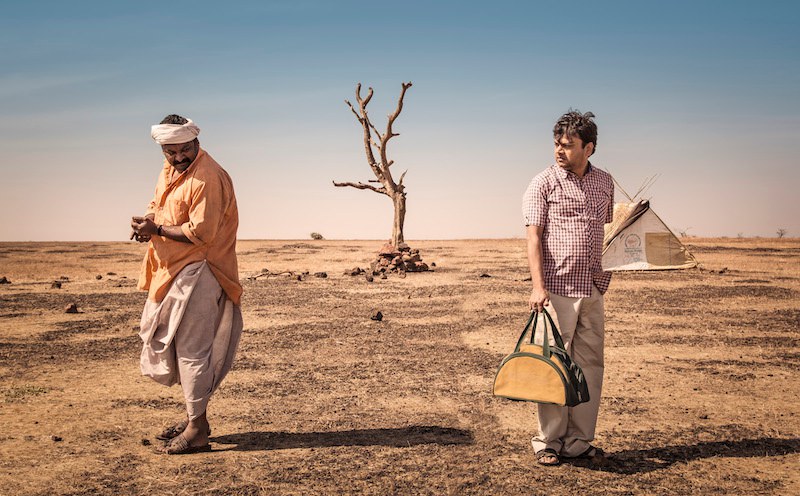 https://www.mumbaifilmfestival.com
Synopsis: Sarvanaam, or the Pale Blue Dot, was birthed when a photograph taken by a NASA Voyager showed the earth to be smaller than a pixel from a distance of 6 billion km in space. The very fact that the Earth is as miniscule as a grain of sand in the eternal expanse of the universe brings forth questions about the weight of our existence and death.
12. Blade Of The Immortal - Takashi Miike
Synopsis: A highly skilled immortal Samurai from feudal Japan promises to avenge the death of a young woman's parents. This leads them into a ruthless battle with a savage warrior and his group of master swordsmen.
13. 24 Frames - Abbas Kiarostami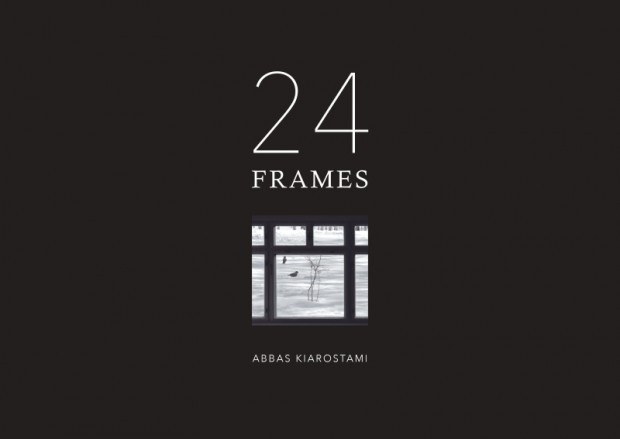 https://thefilmstage.com
Synopsis: This isn't a story but a series of 24 four-and-a-half-minute segments depicting animals in nature. The beauty of this lies in the fact that they unfold inside a single static frame.
So what are you waiting for? Hurry up and make the most of the MAMI movies you still have time to catch!
This article has been written in partnership with the Jio MAMI 19th Mumbai Film Festival with Star, the place where ALL true-blue movie buffs head to for their annual movie binge. Sign up for MAMI here, and from 12th to 18th October 2017 feast your senses on the most incredible movies!
Oct. 16, 2017 04:54PM EST
Optimism
Bullying in ANY form is NOT okay.
Oct. 16, 2017 03:27PM EST
Travel
If mediocre doesn't excite you, these are your best hiking bets!
Google Images

If it would take a hundred million risky settings to get your adrenaline rushing, if you're just too tired of the same old adventure locations, if you're ready to dig the whole globe just to get that once in a lifetime experience, these 10 hiking places are meant for you!
1. Cascade Saddle, New Zealand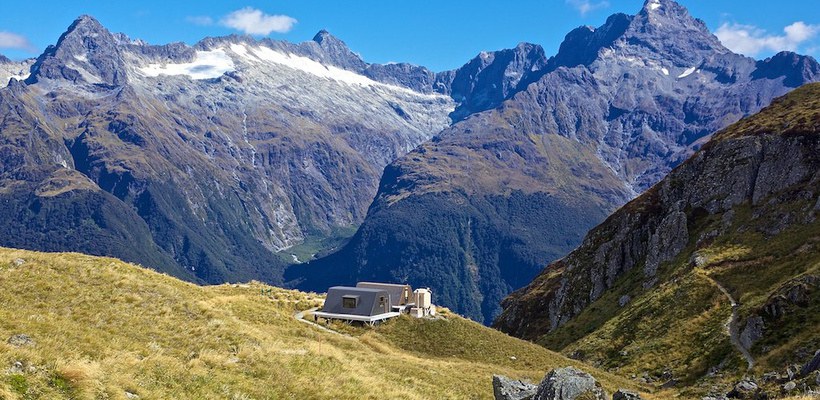 embark.org
​After the death of a German tracker in 2013, the local coroners had demanded a ban on this hiking trek. Despite its breathtaking views that would just take you to the setting of "Lord of the Rings", this trekking path is an 11 miles long route through the Mt. Aspiring National Park on New Zealand's South Island. It takes approximately two days to complete this trek. Just for your very kind information, near about 12 trekkers have faced drastic falls from the peaks of this trekking path leading to loss of their lives but it is highly popular for its adventurous offerings.
2. Huayna Picchu, Peru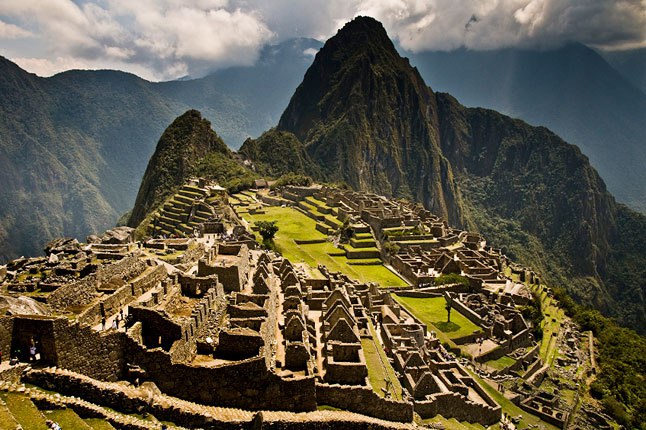 cntraveller.com
Rising over the lost city of the Incas, Machu Picchu, the Inca trail to Machchu Picchu and further the "Hike to the Death City" of Huayna Picchu, this trek takes several casualties every year. The number of trekkers is also restricted to 400 per day. There are steel cables to cross a few parts of the trek. According to local guides, the top of the mountain was the residence for the high priest and the local virgins. Every morning before sunrise, the high priest with a small group would walk to Machu Picchu to signal the coming of the new day.
3. Drakensberg Traverse, South Africa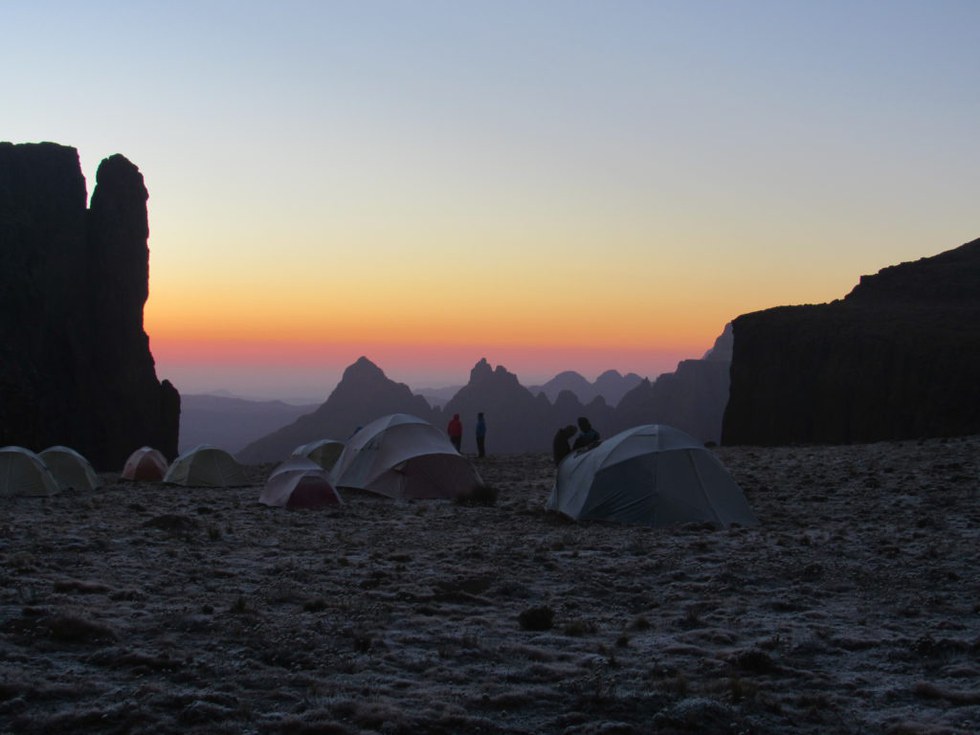 Google Images
The count of deaths for this hike trail every year is nowhere less than 100. In the year, 1985, approximately 55 people had lost their lives while on this trek. It takes 6 days on an average to complete this trek, the beginning of which is the most challenging part. Bumpy chain ladders to the ridge, animal tracks, herding trails, and rock scrambles meet together to constitute this adrenaline rushing trail.
4. Aonach Eagach Ridge, Scotland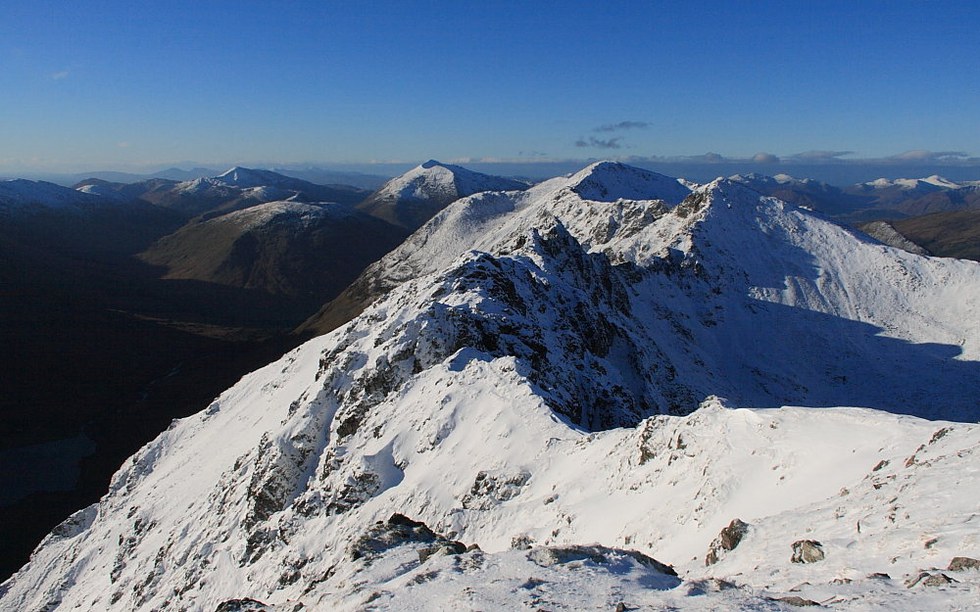 ukclimbing.com
A four-mile route following the Glen Coe Valley and crossing two Munros (mountains), Aonach Eagach Ridge in Scotland is one of the most breathtaking experiences in the world. Knife-edge trails with steep turns and paths to follow, this trek has been termed as the narrowest ridge on the British mainland. A path known as the Devil's Staircase crosses the range about 6 km east of Meall Dearg.
5. El Caminito del Rey, Spain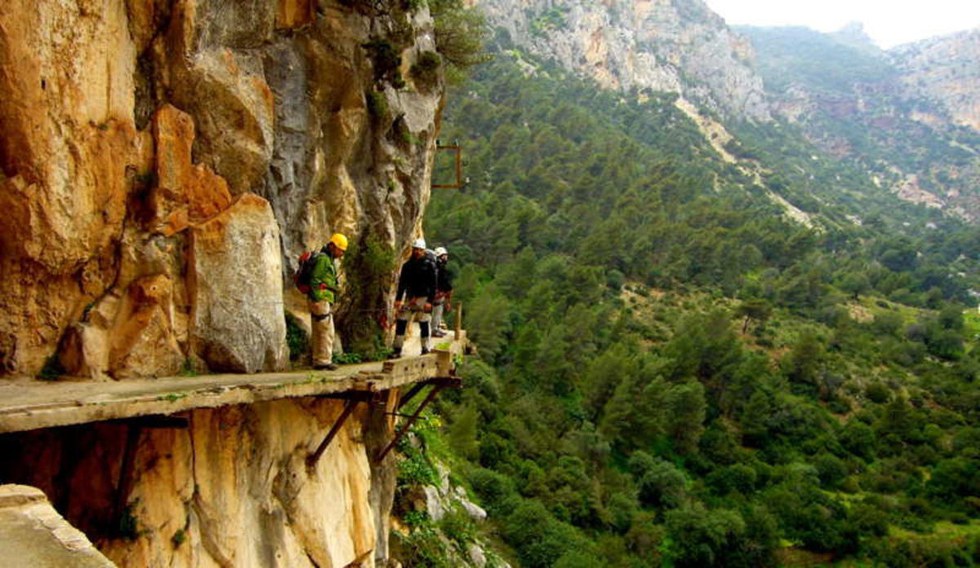 iexplore.com
Situated in Spain's Malaga province, Caminito del Rey which translates to 'Little King's Path' is officially closed for general public. It hangs 100 feet up, the two mile concrete path was built a century back to serve local workers while they were working on a hydroelectric plant. It is one of the most favourite hikes for professional hikers since the broken passages of the path add to the crazy adventure.
6. Kalalau, Hawaii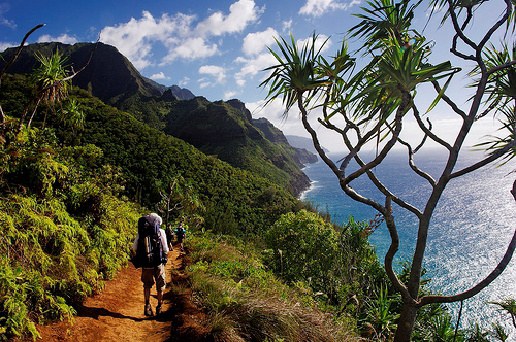 wildbackpacker.com
An isolated jungle, dangerously ardous slopes and a spotless primitive beach at the end, the Kalalau trail along the Na Pali Coast in Hawaii is the best bet for adventure and natural allurement. The matter of concern are the falling rocks, swollen pathways during rainfalls and the narrow passages. Most people also lose their lives at Kalalau while swimming in the remote beaches.
7. Maroon Bells South Ridge, Colorado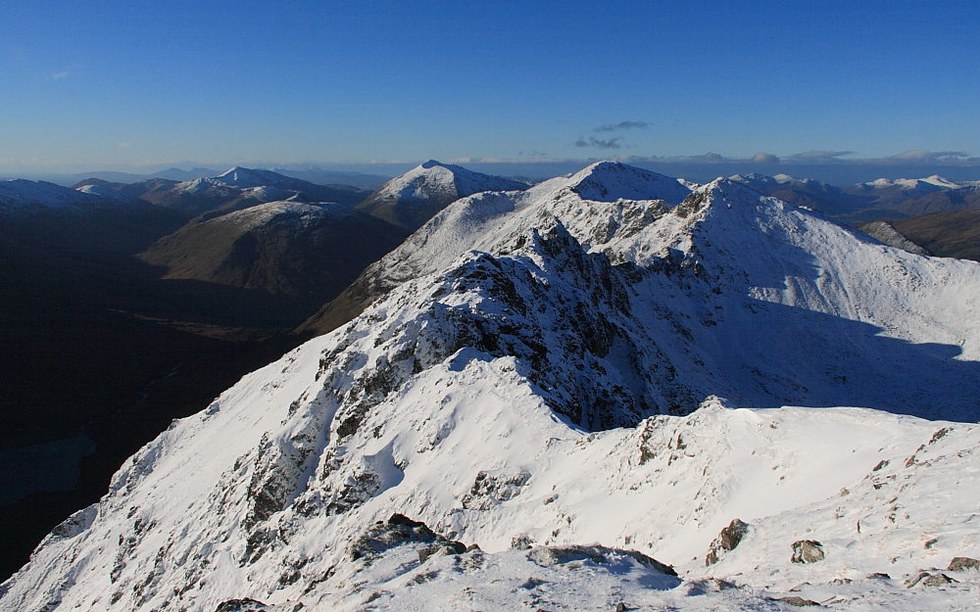 SummitPost
This 12-mile round-trip hike is one of the most picturesque hiking trails of the world. While the danger level is quite low as compared to other spots yet this one too is not to be taken for granted. It's comparatively easy for the first 11,000 feet but after that the landscape setting and the mercurial weather have taken quite a number of lives over the years.
8. Via Ferrata, Italy and Austria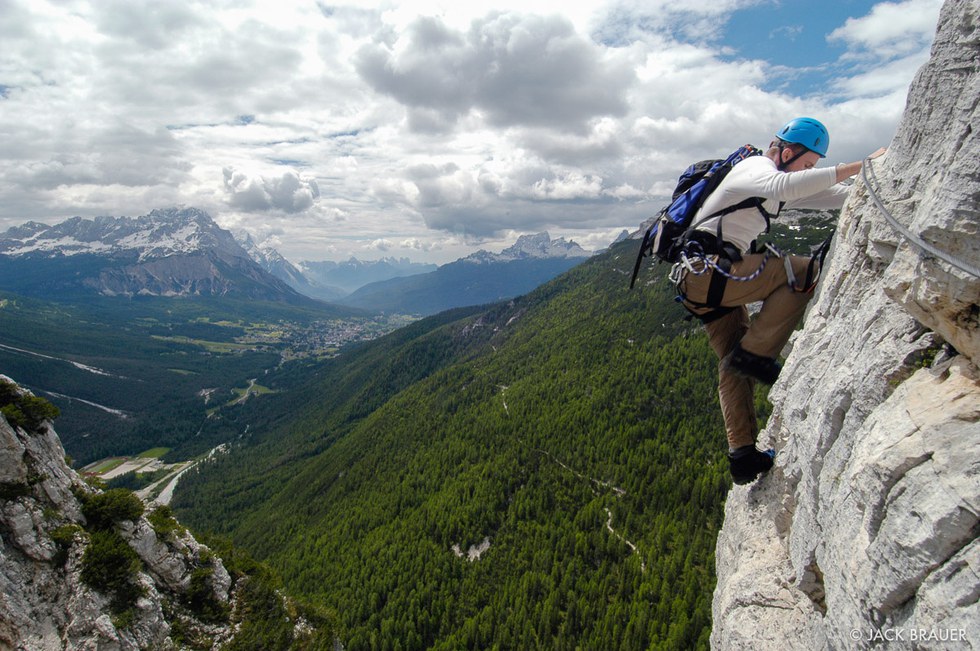 Mountain Photography by Jack Brauer
This route was used during the first World War by special troops. Today hikers satisfy their adrenaline junks by crossing the trek using steel cables, ropes, wooden walkways and suspension bridges. Technical failure to snowy passages, several reasons have led to deaths on this dreadful trek.
Oct. 16, 2017 02:43PM EST
Lifestyle
#MeToo is finally bringing sexual assault to light.
In wake of the horrifying incidents at High Spirits Cafe Pune, the proven accusations of Hollywood producer Harvey Weinstien and the forced silence on actress Rose McGowan, it's safe to say that any illusions of female safety have been shattered. And for someone who stays close to Pune, who visited the 'cool' High Spirits Cafe, the first revelation hit close to home. Where women are hushed down, and shamed simply because their voices disrupt a structure so carefully created. Where women try hushing each other and play right into a culture that not only ignores, but even promotes casual sexual assault.
But then this morning I woke up to my timeline full of one single status. 'Me too'. So let's start from the very beginning here. On October 10th, the New York Times published a story that alleged Weinstien, an influential Hollywood producer and studio executive, to have assaulted, shamed, and paid off multiple actresses. Since then, more than 30 actresses including Angelina Jolie and Gwenyth Paltrow have come forward with their stories and it sparked a revolution of sorts. Where the knowledge that sexual assault isn't only common, but often forcibly hushed up finally came to light. Where women finally had the safety, in numbers, to speak up. Actress Alyssa Milano started the sharing with a simple #MeToo:
And so it began:
And it wasn't only women:
And given how truly harrowing an experience being a woman in India is, the hashtag went beyond the US. It went beyond twitter. It became a global movement, one that let every victim know that it is okay to speak out, to stand together and raise, if only a fraction of awareness about sexual assault.
The truth is, sexual assault is an open secret. Where women are 'grabbed by the pussy' by powerful men. Reading the stories honestly triggered me, I had to take a break while writing this piece to stop the onslaught of a panic attack, before realising the magnitude of something so many people have been going through their childhood. Where teenagers are pressured to keep mum in a city as simple and safe as Pune. Where the educated upper middle class stood by a man who used his power over young, often scared youngsters. This isn't the end of sexual assault. But at least it's the beginning of a fight.
But I suppose after all of this, after every single thing the #MeToo community has gone through, all that's left to say is this:
Oct. 16, 2017 01:53PM EST
Entertainment
All men must fall in love.
http://data.travelerstoday.com
Hey, um, I'm a little shook because less than 24 hours ago, childhood crush/ current heart-throb Joe Jonas and Lady Of Winterfell, Sophie Turner (aka Sansa Stark) just shared this:
She posted this photo with the caption: "I said yes"
And he, obviously with "She said yes"
Know what I said? HELL FCKN YES..
Now let's rewind, this is Joe Jonas, cute of all kinds from the early days of the Jonas Brothers...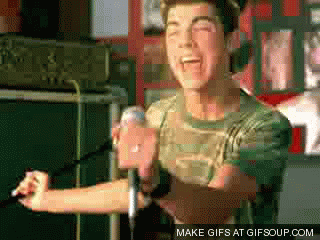 This, is how he looks now, all grown-up and making my knees weak, nbd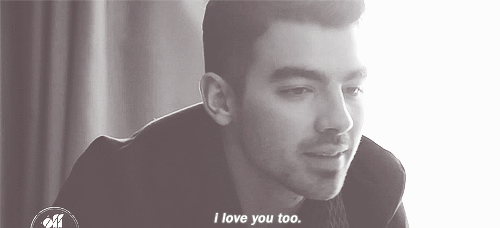 And this, well this is Sansa from Game Of Thrones, because I'll never call her Sophie, deal with it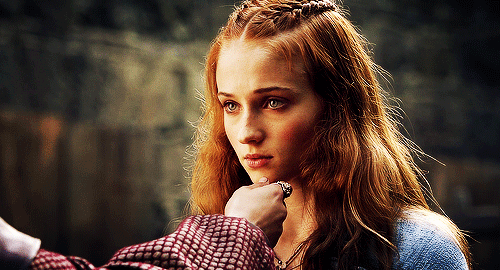 And here's them, bringing my life together, childhood to my ever-flowing youth, full circle.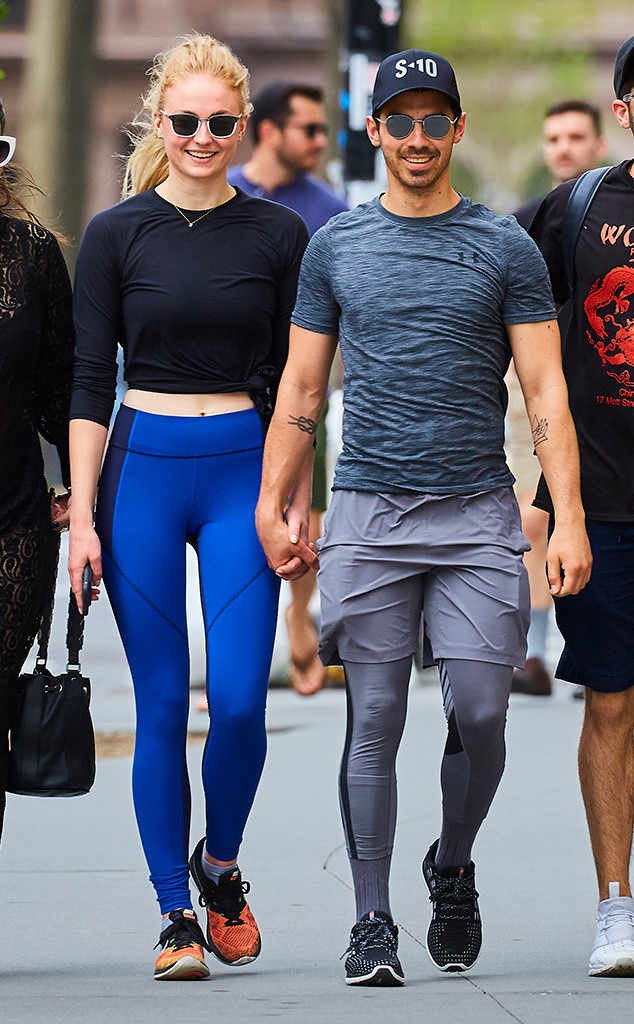 http://akns-images.eonline.com/
Look at them just strolling, walking over my heart that is so confused right now. Do I mourn my childhood love marrying another woman? Like I meant nothing?
Or do I celebrate how he fell in love with AWESOME AF Sophie who is ALL MY LIFE GOALS?

But jokes apart, this is really cool. I almost feel like two of my best friends are getting hitched. I feel a little attacked, because God, who knew? Here's wishing them a lot of luck and a happy life ahead! Let's drink to that. Valar Marriaghulis.
Oct. 16, 2017 01:26PM EST
Art
Beneath the glittery surface
http://bit.ly/2hF2CSK
If you are the one who gorges on tale after tale, you would relate to the fact that books are in fact, a solace to the soul which is battered by battling with the daily chores of life. In books we lose ourselves in multiple worlds, visit beautiful faces, and make friends with numerous characters. But most importantly, we get to live various lives, in a single lifetime.
There are many books which have gone down in the history of reading and various bestseller lists and must-reads, but are they, really? For me, Erich Segal's Love Story could not do the teary trick, but his other works did. Hence, I decided to delve into my literary knowledge (within limits), and find some hidden gems from the bestselling authors, that should form a part of your library.
So, these were my picks. What books will you like to add to this list? Tell us in the comments below.
Oct. 16, 2017 01:00PM EST
Lifestyle
Get going! It's almost here!
At the beginning of each year, we make resolutions to do so many things. But then we forget how fast time moves, and before we know it, the end of the year is literally just a few months away. But you still have time to make those long-awaited changes happen (not too much time, though). So you've got to prioritise. Fit 12 months worth of goals into 2 months. And that's where we come in. We have compiled a list of to-do's you must think about before 2017 ends. Or any year, really.
Oct. 16, 2017 12:43PM EST
Entertainment
The epic duo of Hollywood
What happens when two big stars decide to team up with one of the greatest directors of all times? Certainly, with no doubt, the audience goes gaga even before the film gets released. Yeah, that's happening now as two greatest Hollywood actors - Al Pacino and Robert De Niro, have signed a film together titled, 'The Irishman'; they have already started shooting for the epic.


While ace director Martin Scorsese is directing the film, Pacino-DeNiro has already given us that one movie, which has become the highest rated cult classic of all times - The Godfather (Part II). Remember, how 43 years back the duo stole away all the limelight at the silver screens, despite the fact that they never appeared in a scene together in the film?


The two also starred in Michael Mann's crime epic 'Heat', where they shot their first scenes together. Scorsese's long-awaited new project will also bring together the iconic pair up with fellow mob film stars Joe Pesci and Harvey Keitel.


Academy Award winner Martin Scorsese, who also directed 'Goodfellas' has contended that this films will not be somewhat like his previous works supporting gangster-war, it will have the 'mafia' punch but with a different style. While, De Niro will play a hit-man, details about Pacino's character has not been revealed. This collaboration is going to be a sure hit formula for the film's success, especially for the fans of both actors, who last saw them together 22 years back in 'Heat'.
Oct. 13, 2017 05:20PM EST
Humour
Family WhatsApp groups are basically the most annoying things out there. There'll be a billion 'GM' 'SD' and 'GN' messages. A bunch of cheesy 'inspirational' images. And jokes. Or at least extremely problematic things, based on stereotypes that make fun of sensitive topics. Of course, they also include amazingly important, life-changing pieces of news that everyone shares but no one can quite confirm. But most of us just STFU and put the group on permanent mute. Because you know that the moment you choose the 'leave group' option, your mom's aunt's sister's chacha (who quite possibly asks random women on the internet for bob and vagene pics) will call you up and lecture you on Indian 'traditions' and 'respect'.
But then one fine day, a brave girl said no more. Twitter user Namaah ( @The_HappyNoodle) decided to not only leave the family WhatsApp group, but also let them know EXACTLY why she was deserting them.

The message she sent before leaving the group was basically a very polite 'screw you' to the group.It reads:
Hi family,

Sorry I am not very active on this group (or on WhatsApp in general). The truth is that there's an incredible amount of unverified news, casual sexism, and unwarranted xenophobia that gets shared here that I'm frankly quite uncomfortable with.

Everyone is entitled to their own boundaries on these matters, of course, but I really think there needs to be a line in the sand with respect to inappropriate content because the things we condone in the way of humour become the things we become desensitised to.

As a person who feels strongly about sensitivity and social justice, I feel like I'd be doing a disservice to me truest convictions as a human being should I not voice these concerns.
I obviously do not aim to change anyone's mind about this, and since I'm the only one who seems to feel this way, please allow me to excuse myself from this group. I am of course, available for individual chats as always.
I love you all very much and sincerely hope that this will be seen as for what it is and not as an overreaction or a rude or hostile move.


Her message inspired the fuck out of the internet.
And even had other people sharing their stories:
Moral of the story? YOU CAN ESCAPE THE CLUTCHES OF FAMILY WHATSAPP GROUPS. And also, always be polite to them because you still gotta attend weddings for the free food.
Oct. 13, 2017 04:58PM EST
Entertainment
Worth investing 22 minutes for sure!
Sujoy Ghosh is a self proclaimed Ray enthusiast and the good part about his inspiration is that he is only inspired and does not go over the top to showcase his love for the man. I love how he strikes the balance between being a fan child and a film maker. His recent short film Anukul is based on Satyajit Ray's short story that goes by the same name. The film is about a time when human like Robots have taken over Bengal and are the biggest reason to take the unemployment to another level. Saurabh Shukla is a Hindi school teacher who goes by the name Nikunj and Parambrata Chattopadhyay is his robot, Anukul. The day has come when Nikunj has purchased Anukul on a EMI plan despite of his modest lifestyle.
Anukul loves to read and finding a plethora of books to sift through at a teacher's house is not less than a jackpot for him. I personally loved the scene when Anukul asks Nikunj about the Neela Aadmi in Geeta and wants to know who decides what is wrong and right? Nikunj looks at Anukul and tells him that Neela Aadmi is our immortal God to which Anukul ponders vividly that even he cannot die. The sudden slur in Nikunj's voice is lovely to see in this conversation.

Ghosh has attempted a rather sweet story and moulded it in a scenario that looks believable. I'm sure that day is not far when we would be hiring robots to do everything for us. It has already started as we are slaves to our phones and laptops for early morning news, music, entertainment and even meditating at times. PS- Meditating apps are great!
But coming back to the film, Ghosh is very smartly layered the sayings of Geeta between a teacher and a robot and how your conscience is what decides when you say the truth and when you lie to protect the one you care for. Your duty is the highest form of responsibility and how it keeps changing with respect to the situation you are in that moment. There is no black and white and the world is covered in grey and you see it quite often here.
I absolutely love Saurabh Shukla and his ease to make me believe everything he is saying in each and every film, including this one. Chattopadhyay is excellent too. He swivels between being a lifeless robot and a someone who is doing his duty beautifully. Anukul is a short and an interesting attempt to be compatible in the contemporary times even though it was written much earlier. Maybe that's why Ray named it Anukul as it means, 'compatible'... because he knew this just like the neela aadmi?
You can watch Anukul here: