Want to get FilterCopy updates before anyone else? Sign up for our newsletter!
Nov. 16, 2017 07:41PM EST
Entertainment
If music be the food of love, play on.
http://s1.dmcdn.net/b8_im/1280x720-Ok4.png
If winter comes, can spring be far behind? And if you have music, do you really ever need more? Heartbreaks are for everyone, whoever-is-up-there-or-not-really makes sure we learn our lessons, and sometimes, the lesson is cruel. Losing faith in the power of love will look like the simplest route to take when someone breaks your heart, but don't. There's more. There's always more.
Let these songs heal you, let yourself be reminded of the magnificence that you are, and then? Be brave and do it all over again.
1. Baanware
Singers: Shuja Haider & Aima Baig

Originally sung by Mehdi Hasan, this song brings out the beauty of heartbreak, and the poignancy of emotions overall.
2. Yo Soch
Singers: Ali Zafar & Natasha Khan
Watch the barrier of language fall as these two come together to create a peace in your head you will never forget.
3. Ghoom Tana
Singers: Momina Mustehsan & Irteassh
Ah, Momina! I am loving her more every day, yas! Have her sweet voice melt your heart slowly, and then heal.
4. Tera Woh Pyar (Nawazishein Karam)
Singers: Momina Mustehsan & Asim Azhar
Another Momina song, but this time with Asim Azhar and his beautiful voice, this one will give you chills and how!
5. Shamaan Pai Gaiyaan/ Kee Dam Da Bharosa
Singers: Kashif Ali & Rachel Viccaji
For one, I love the build-up. Kashif's voice will tug at your heart, and Rachel will empower you. This one is probably my favorite, and ah, LUV FLOWZ
6. Badri Badariyan
Singers: Amit Trivedi, Mame Khan & Mili Nair
Have your heart succumb to the beauty of Rajasthani folk music. Let the power of the lyrics break your fall - the rains are here my friend, and romance will return again.
7. Sawan Mein
Singers: Jasmine Sandlas & Divya Kumar
You've felt the chaos in your mind when heartbreak hits, and this powerful song clings to just that. There's little more to anxiety and sadness than this song captures. Feel it in your veins.
8. Husna
Singers: Hitesh Sonik & Piyush Mishra
Partition - this song captures everything about it. Be it lovers, friends, India and Pakistan. Drench yourself in the melody, and be born again.
9. Aaj Jaane Ki Zid Na Karo
Singer: Farida Khanum
Using words to describe this one would be no less than a sin. Healing will come, but first, prepare yourself for tears. Farida Khanum's voice will shake your very spine, and you won't have a second to complain.
10. Nindiya Re
Singer: Kaavish
Let your mind fall into a world of beautiful dreams. Let it live there, let it flow. Let your soul be renewed with this musical masterpiece. You'll slowly feel your heart fill up its own cracks.
Nov. 15, 2017 08:09PM EST
Entertainment
When love and lust collide.
Words have a way of conveying the simplest things and turning them into magic. Words have the power to squeeze out the honesty in us, to dive into a freedom that lets us explore our darkest crevices. Words, still, are best when they speak of love. That one human emotion we are still so proud of, its purity still stands a victor in the face of the darkness that is slowly engulfing us. Words, romance, love. Let it all set you free...
Keep reading...
Show less
Nov. 13, 2017 04:27PM EST
Lifestyle
One day the plane ticket will be one way.
They're difficult, but they're also the simplest. It takes effort, but it also takes nothing at all. Welcome, lover, to a long-distance relationship. You'll be tested at every breath you take, but you'll also never feel tested at all. The simplest things will be away from you, but somehow, it will all feel complete. Long-distance relationships teach you more about love than you could imagine, so next time, take the leap. See how far your love can travel.
Keep reading...
Show less
Nov. 08, 2017 07:26PM EST
Humour
"You're the prettiest girl here."
Tinder. The holy grail of romance today. Where emojis suddenly become the things we use to express ACTUAL emotions. Of course, there are a lot of Tinder/ online happily-ever-afters. But on the flipside, the online world creates a WHOLE bunch of painful cliches that anyone who has even spent an hour on the app (such as yours truly, mostly because the creepier of those people then find me on Facebook) can recognize. And this, dear girls, is all about that.
Keep reading...
Show less
Nov. 07, 2017 07:44PM EST
Lifestyle
Because love is in the little things.
www.unsplash.com
The language of love is not always flowers and a tub of chocolate (although they are very welcome). It is the little ways in which someone takes care of you that melts your heart more than an OTT date night. From making you a cup of coffee to bringing you a rare edition of your favourite book, 15 Indian men tell us the ways in which they show their affection if they truly like a woman.
Keep reading...
Show less
Nov. 06, 2017 12:11PM EST
Humour
These humans DEFINITELY make life entertaining.
Other than the plethora of humans we scan through to match our ideal "better half", there are TONS of human beings who become friendship-worthy creatures. They come in various shapes and sizes and pride themselves on their unique characteristics.
Sometimes you can spot their eccentricity from a distance, and at other times you just have to dig a little deeper to know the kind of treasures they are hiding (or in most cases, the garbage of a brain you want nothing to do with). There is no specific time or age they'll prefer to saunter into your life, but there are certain kinds of friends you almost inevitably meet through the different stages of your life!
And I am sure you've definitely met these 15, beginning right from your teens
1. The bestie with whom you discuss every detail of every crush
Wasn't it such a relief to always have a human who patiently listened to every possible guy/ girl you've wanted to talk about?
2. The one who is your homework buddy
Studying somehow just seemed to happen so effortlessly with this one. *No stress*
3. The "rebel" who teaches you how to sneak out of the house without your parents finding out
And keeps reminding you of every single time they've pushed you to act on the urgings of your "wild" side.
4. The party animal who calls you up for every gig in town and you can't say NO
They just have this "YOU HAVE TO COME" vibe and you find it very, very hard to refuse the temptation. *Free booze, free food scenes*
5. The gossip-gatherer who's got all the deets on who's dating whom
And try as you may resist, the devil is always in the details - and of course you ain't sorry.
Here are the ones you then meet in your 20s
6. The "been there done that" college friend who's your source of information for all sorts of "grown-up" adventures
Admit it. We've all been in awe at some point in time of how ballsy they really are.
7. The roommates who've got your back
Because those who live together really do share each other's lives.
8. The coworker bestie you share your chai breaks with
Nothing like a good bitching session on a day you want to punch the life out of someone at work. *Gives you the understanding nod*
9. The long distance BFF whom you miss way TOO much and who still knows every tiny little secret
Skype just feels SO wrong when all you want is for them to be here so that you can squish their atoms with a hug.
10. The one college friend who's stuck around through the years even when your supposed BFFs are not in touch
Surprise, surprise!
Time for the ones you meet in your 30s
11. The altruist who can make shit loads of money but chooses to work ina low-paying job
Why bro!? But WHY?
12. The "forever-alone", "nothing is working out" human who is perpetually grumpy
Honestly, you avoid meeting them for as long as you can. *Shoos away bad vibes!*
13. The "sage" who's figured pretty much all of it by now and doles out advice like a pro (even when not asked)
The one who also always has an opinion on EVERYTHING and can be a party pooper. *YEP*
14. The "ab toh shaadi kar le, yaar" friend who gets you rishtas from across the globe
Your marriage = one of their top-10 life goals.
15. The Tinder match that comes as a surprise friend versus a potential date
The random cute boy/girl whom you know you can't meet for Date 2, but want to definitely have great conversations with.
Check out the story of our 3 idiots as they try to adult but fail BIG time in this LOL of a series called 2by3! You can watch Dice Media's new web-series, 2by3, presented with Kurkure, here!
Oct. 31, 2017 04:35PM EST
They might break your heart, but it's definitely worth it!
Not everyone's supposed to be the bad guy. Sometimes, some people just come in with a plethora of energy that can have you falling in love with them. And most of the times, it's not supposed to be the panties-dropping, butterflies-in-my-tummy kind of love. It's an expansion of pure joy inside your chest when you see these folks walking around in your campus or just coming up to say hello. And let's be honest - we've all fallen in love with at least three of these kinds of people in our lives. People who've made our hearts melt just because of who they are...and then broken our hearts because they didn't even register that we really wanted them. So here's to the 13 kinds of heartbreakers we all meet in college!
(Read this list and tell us which of these folks broke your heart - but in a nice, not-too-sad kinda way?)
1. The one with the really nice smile
Sigh, whoever had a more perfect set of teeth, human?
(And then you realise they smile like that at everyone.)
2. The one who ALWAYS smells good
*When you're wondering if you could bathe in their perfume and laze around like a cat afterwards, each time you're around them*
(And everyone else you know is also thinking exactly that same thing about them.)
3. The one whose fashion game is on point AF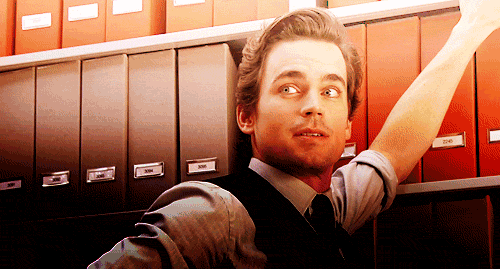 Yes, they look like they've walked out from the pages of a magazine and you don't mind that one bit.
(Too bad they're not looking like a dream just for our sakes!)
4. The one who has that ADORBS vibe about them
There is something about this individual that keeps lighting up the CUTE banner inside your brain, no matter what.
(Hey, cutie, what do I gotta do to impress you?)
5. The one who is always reading
The quiet one who doesn't really talk much but when they do, they always have a very good point to add to the conversation.
(Please, oh please, look up from your book and at me, yeah?)
6. The one who is practically everyone's SOS
Any kind of crisis and you know that this human will be there to help you through the thunder. And will probably get in a lifeboat to save your dripping bottom!
(And then they're off to save someone else, leaving you with a warm glow in your heart and butterflies in your tummy.)
7. The one who wears over-sized tees with Converses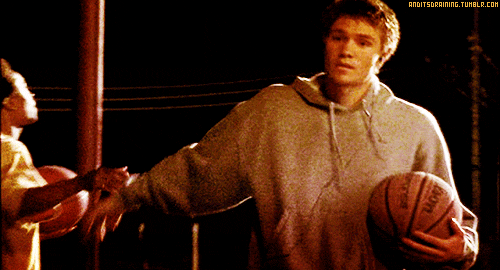 And has this look of utter comfort about them. Also, they somehow always manage to look pretty.
(Ugh, why do we look too lame to even talk to them when we try to pull off that same style?)
8. The one who LOVES to eat
You'll probably spot this one in the canteen admiring their breakfast/ brunch/ snacks for the day like there is nothing else worthy of their attention.
(Yeah, not even you.)
9. The one who is mostly just happy
That one individual who can light up your day, even when it's stormy AF in your inner kingdom. They seem like a storeroom of good vibes to say the least.
(It's a bit of a bummer, though, that all that radiant energy is directed at the world, not focused on us!)
10. The one who has the raddest playlist
You probably wish you could steal it and make it your own and not have to worry about bad music ever again.
(Hi, music-genius, if I made you a mix-tape, would you even listen?)
11. The one who plays the guitar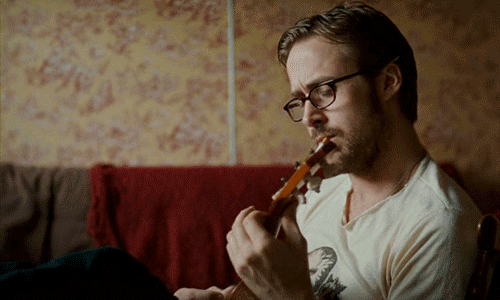 Cliche, but true. There is always a person whose guitar-playing skills make us want to swoon like we've been taught by Simran and Raj from the holy DDLJ days.
(Hate that they're always surrounded by an adoring gang of groupies, leaving very little room for us to work our way to the front!)
12. The one who can dance like a dream
Another one we're all guilty of having fallen for and not in the MJ "Beat It" kind of a way.
(Won't you ever ask me to dance with you, and not in a let's-all-dance-together kind of way?)
13. The one who becomes your instant BFF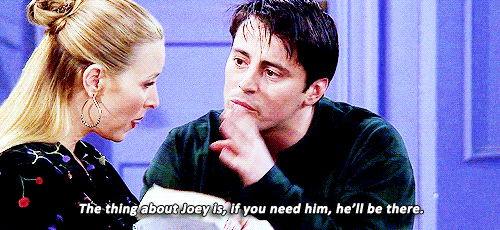 This one somehow is always the best one, the kind that has you believing in the whole soulmate jazz because you connect with them so effortlessly!
(But, yeah, okay, the friendzone also sucks.)
This post is brought to you in association with Britannia Little Hearts. Because the only hearts you should break are Little Hearts!
Oct. 27, 2017 06:02PM EST
Optimism
Tell me, Oh Night Dweller! What's your adventure?
In the stillness of the night, one experiences calm and tranquility. Nights aren't just for party-hopping and boozing. There is a lot more to know, feel and understand when the rest of the world has retired to bed. You don't necessarily have to be a night-bird to be acquainted with the mysteries of the night. You just have to be aware. For there are nights that will always remind you of fantasies and flings! On other beautiful nights, a face might swim right before your eyes— probably someone who had once meant the world to you. The lull of the moonlight might entice you to play nostalgic tunes on your laptop, so that the quiet around you can melt into enthralling melodies. These are nights to remember!
When you're surrounded by no one, you are finally confronting yourself. Dusk gives you that opportunity. To know yourself a little better, you must break away from the cacophony of modern life. Your days are typically noisy with incessant honking of cars and the loud voices of fellow humans. Your boss, phone, family and friends demand your attention, and you're literally racing against time. Once the curtains fall on yet another maddening day at work, we instinctively call out to a quieter and calmer environment. Far away from crowds and commitments, we seek a sanctuary.
Come nightfall, we indulge in sweet musings... This is when we are in oneness with the world. Nightfall's comforting silence is often interrupted with nature's sounds—the chirping of crickets, ruffling feathers of an agitated bird, and the gentle night breeze that playfully sways branches and leaves. The constant humming of cars is thankfully distant and intermittent. The world seems like a better place immediately.
When moonlight streams stealthily into your room, it illuminates the dark corners of your mind. The negative experiences of the previous day seem to fade away, and the mind wants to only mull over pleasant thoughts. The sight of stars that glimmer against the night sky fill you with hope.
The worries and the angst slip away when you step out of the house for a midnight stroll. The restfulness that surrounds you in the dark hours of the night, can calm those frazzled nerves.
These wonderful nights can help you come to terms with lost dreams and tragedies. You will learn that 'life must go on.' As surely as the sun will rise tomorrow and another night will transform into a day full of promising opportunities, and you'll have plenty of reasons to live, love and laugh!


It doesn't matter with whom we share these nights—it could be a book, friend, sibling, parent, lover or stranger. In the precious hours of the night, we are unafraid to be vulnerable and completely honest.
Before you succumb to aching tiredness and a comfortable bed, learn to cherish the dreams you see with your eyes open, before closing them to sleep.
I quote from J.K Rowling's Half-Blood Prince:
"Let us step into the night and pursue the flighty temptress, adventure."
So, tell me, Oh Night Dweller! What's your adventure?