Jun. 21, 2018 01:45PM EST
Lifestyle
Games, gossip, laughter and stories; community spaces are the lifeboats we need.
Community spaces in our parents' time used to be parks, playgrounds and indoor game centers like gymkhanas, where people of all genders and ages would meet and have a great time and cholesterol together. Nobody was hooked onto their phones, the camaraderie was warm and the rivalry, harmlessly genuine. It was a beginning point for many love stories, friendships that survived despite everything, and lifelong connections that didn't need to be connected by blood.
Community spaces have the potential to bring social, political, economic and personal growth in the following ways:
1. They build health.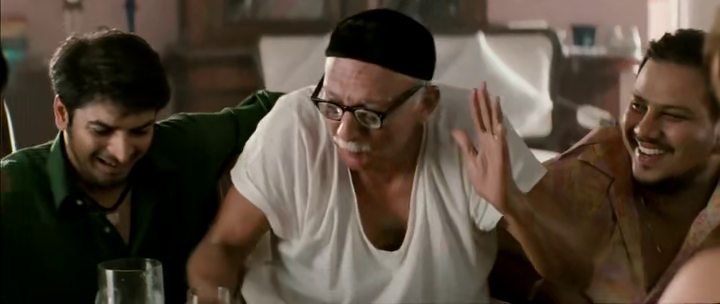 https://bit.ly/2LsEmAx
Community spaces offer a respite from the pressures of surviving in the concrete jungles our cities have now become. Physical activity, seeing friends, building connections can have a good, lasting impact on our heath. Communal living is also cited as a major detriment to mental health issues ranging from depression, anxiety, PTSD and other such illnesses. Open community spaces like gardens also help control pollution and propagate plants and insects to ensure survival of the planet.
2. They help economic growth.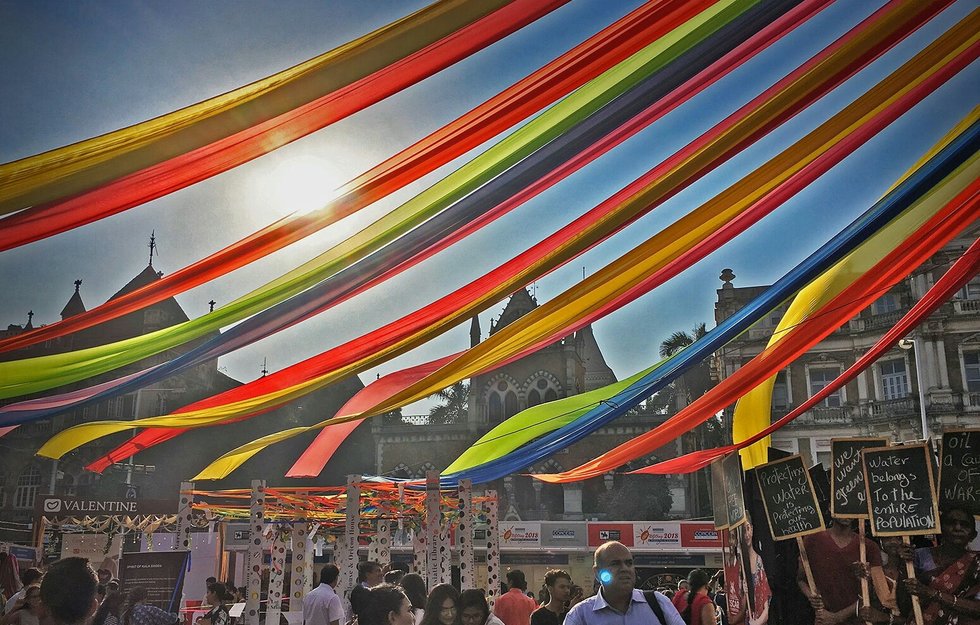 https://bit.ly/2JoEpNp
A space that is open for people to relax and have fun is a surefire way to ensure economic growth. A steady footfall ensures that there will always be takers for all kinds of goods and services. It also helps drive revenue for both the individual and the state in the form of taxes, sales and jobs. A well-built, well known community space can also ensure revenue from tourism and other activities.
3. They help build an identity and culture.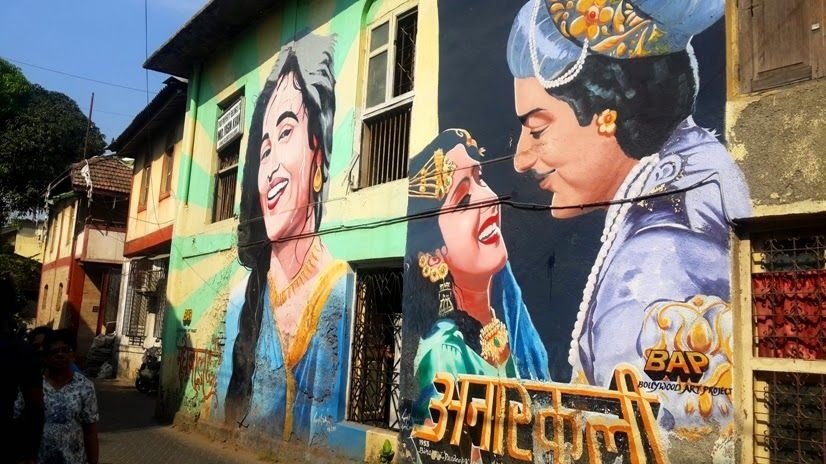 https://bit.ly/2M32zie
In an age where everyone is struggling to find their purpose and identity, community spaces can be a shining beacon of light. Your old neighbor might be a carom champion who beats your backside by a margin every day; your aunt may be a fierce table tennis player. You won't know your roots and people around you unless you look up from the screen and take charge of building yourself through your surroundings. You might find surprising things about yourself on the way too.
4. They ensure usage of wasted space.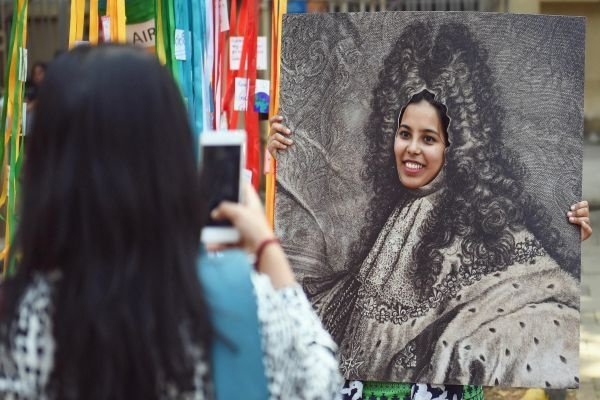 https://bit.ly/2JqxCCN
Most metropolises in India are accused of poor planning and execution of development plans. The result is that most advanced cities could collapse like a pack of cards in a calamity. Proper city planning ensures that wasted spaces can be converted into inviting community spaces that can be accessed by everyone irrespective of who they are and where they come from. It is stuff that is made of every Instagrammer's dreams.
5. They add personality to existing spaces.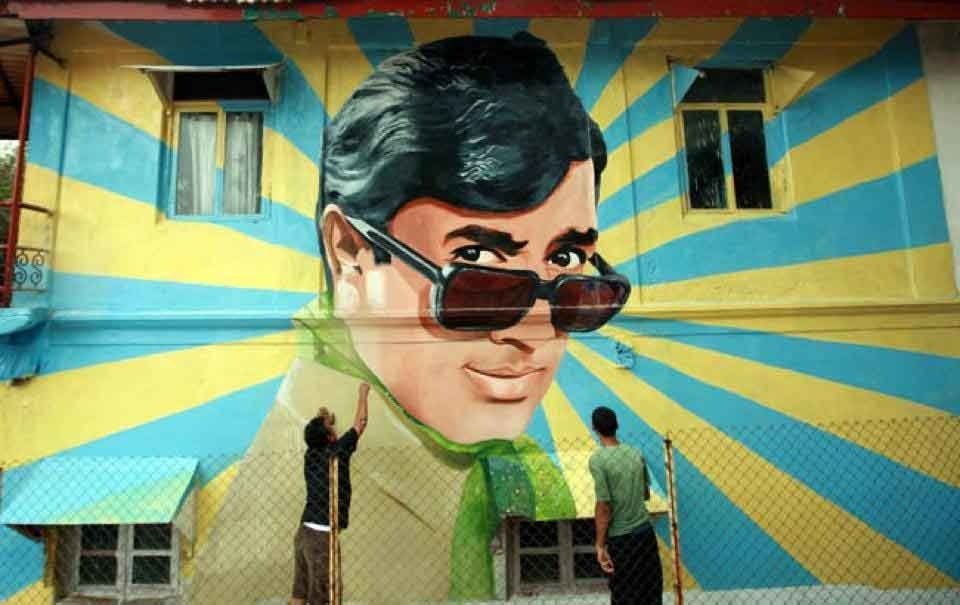 https://bit.ly/2kTBb9W
Every city has its own identity and culture. Street art and community spaces ensure that cities can continue to grow while adding more color to its personalities and stand out from the rest of developed and developing cities of the world. Imagine a world where art and planned cities could co-exist! Green spaces, recycled art and tons of places to unwind after a long day are an essential part of every mega-city. After all, who said that we can't have our Central Park or Marina Bay?


Want to get FilterCopy updates before anyone else? Sign up for our newsletter!
Being strong is a blessing but the steps you take to be this way are often questioned. Life throws many surprises our way and it's not every time that we are able to overcome our fear of facing a tough situation. Moments like these make you stronger and bolder to welcome life's challenges with a smile. For some, these pit-stops are easy and for some it is always a struggle. These battles that we fight everyday define who we actually are and makes us wonder about why it's happening and that too at such speed. Sooner or later, you realize that the more tactful and brutal you are, the more you are being judged (which sucks by the way). That's when we feel a little different from the rest and give an explanation of how and why we are molded this way.
Keep reading...
Show less
Jun. 14, 2018 02:52PM EST
Optimism
All good things come to those who try.
Self love.

Two words. And so much to unfold within them.
You probably find these two words plastered all across the internet, in motivational paragraphs and inspirational quotes. You've probably come across several articles on all the wonderful ways to go about loving yourself. In fact, I know I've written quite a few myself.
Perhaps you're someone who doesn't quite understand what the whole hullabaloo about self love is, and see it as yet another hipster trend millenials just go on about. Or perhaps you're someone who has taken the time and patience to master it, and now devote a good amount of your time in making sure you find new ways to love yourself.
Keep reading...
Show less
If I look back to who I was as a child, I can see myself sitting on a window seat in a bus, heading towards a destination. It didn't matter where I was going, all I wanted was the wind on my face, my hair loose, doing it over and over again. I remember being free. Nothing weighed me down. No expectations, no reality. My heart was open to all of life and I was there, in that moment, blessed and alive.
Keep reading...
Show less
Jun. 20, 2018 02:48PM EST
Lifestyle
"Love is not fragile. We are."
The Poetry Bandit, or Jon Lupin quickly turned into one of my favourite writers on the internet. His swords are simple, profound, and speak to both the warrior and the romantic in me. I suppose that's why I love his work so much - 'proof that even the most badass of us, fall in love. That sometimes, falling in love is the bravest thing we can do.
Keep reading...
Show less
Jun. 20, 2018 01:30PM EST
Lifestyle
There's a Thanos living in every office.
The World of Freelancers is as glorious as it is petrifying. We step in through the gates believing that it's 'chill', flexible, and #goals, but are handed an unseen footage of what being an adult actually feels like. Here is a list of things that make us tick, cry, and consider serial-killing as a potential career option:
Keep reading...
Show less
Amen to the world of J.K.Rowling, because nothing else even compares to its gilded charm. And now, ladies and gents, we are tribe. We, the folks who are utterly and blessedly ruined by the Harry Potter series, pledge our undying allegiance to it. Let's face it, we've all tried to act either like Harry or Fred or any other HP character for that matter, at some point in time. And if you're one of those too, this list will give you all the feels.
Keep reading...
Show less
Jun. 20, 2018 12:52PM EST
Humour
Having a bad day? Need something to cheer you up? Poorly Drawn Lines is all you need in life. These comics are abusrd and cute all at once, and give you all the wholesome feelings in the world. Check 'em out!
Keep reading...
Show less
Jun. 20, 2018 11:57AM EST
Lifestyle
Because happiness is not out there, it's within you.
If happiness is a state of mind, then how on earth is it related to one being single or committed? Over the years we have been wired to believe that "happily ever after" only happens in one's life when they take the big step of deciding to spend the rest of their days with a special someone.
While there is nothing wrong in doing so, believing that happiness will only come to you when you meet that 'special person' is then living your whole life in denial and not celebrating who you are as a person. The only thing wrong with being single, is people equating the feeling with being lonely.
Therefore, here are 10 signs that show you believe being single and happy can most certainly go hand in hand:
Keep reading...
Show less
Jun. 19, 2018 03:22PM EST
Optimism
Take a moment and know that all will be okay.
There are days when we have all the answers we need but still lack the drive to go and figure life out. For such days you need the words of folks like RM Drake; words that must come from another to have you connect with your inner power. And if you're having a day like this today, these 12 poems are what you need.
Keep reading...
Show less